Arbitration scheme praised by senior US attorney
12 Dec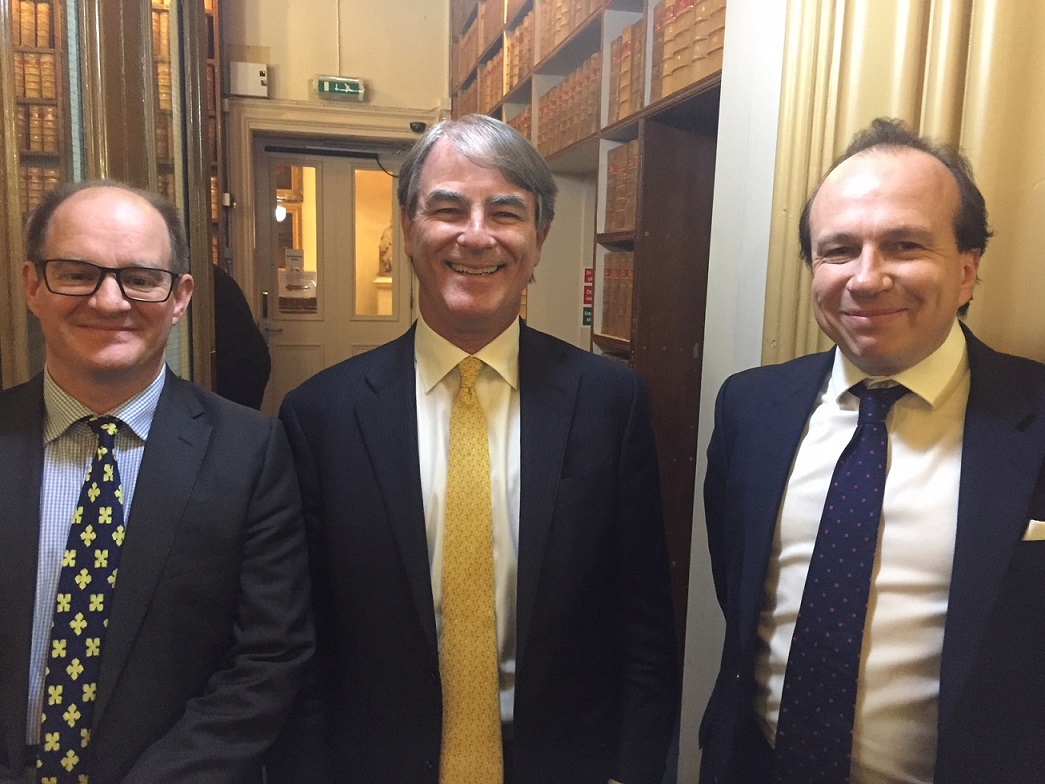 THE Faculty's FOA Arbitration group and its newly-established arbitration service have been applauded by a senior US lawyer.
Joe Matthews is a past-president of the International Academy of Trial Lawyers, and as a Chartered Arbitrator he is a Fellow of the College of Commercial Arbitrators and has served on the executive committee of the American Arbitration Association. He has been an advocate for 40 years and an arbitrator for more than 25 years.
He was invited by the Faculty to give a talk: Trial and Arbitration Advocacy from a US Attorney's Viewpoint.
Mr Matthews said: "It was a privilege and pleasure to speak with members of the Faculty of Advocates about some of the challenges members of the independent referral bar face.  Arbitration and other alternatives to civil justice systems present challenges to the advocates who are an essential part of those civil justice systems, but they also present opportunities."
He added: "The arbitration initiative of the Faculty of Advocates through FOA Arbitration in Scotland is an exciting effort to permit members of the Faculty to provide valuable services in a new environment. It will not be an easy transition but I applaud the efforts.
"I also urge members of the Faculty to embrace the arrival of new technologies and ensure that they help to make a bright future for junior members of the Faculty to continue enjoying the privilege of serving as advocates for others in a world where much of human exchange takes place online."
David Parratt, QC, Convenor of FOA Arbitration, said: "We are very grateful to Joe for finding time in his busy arbitration schedule to visit us. He was kind enough to provide us with his insights and advice to assist us in our efforts in educating potential users of arbitration as a viable dispute resolution method, and to offer guidance to us in expanding arbitration in this jurisdiction.
"He also offered some thoughts on developing arbitration through online platforms to create international interest in our services, adding to the work that we have already done in the domestic market.
"Joe has very kindly agreed to serve on FOA Arbitration's International Advisory Panel. Our thanks go to him for his wonderful talk and we look forward to welcoming him back to Scotland."