Macmillan Collection
The law library of Hugh Pattison, Lord Macmillan of Aberfeldy (1873-1952). Lord Macmillan was Lord Advocate at the time when the National Library of Scotland was founded by the gift to the nation of all non law books in the Advocates Library. The Macmillan collection is placed in a part of the Library close to the interlinking entrance between it and the National Library as a symbol of the leading role played by Macmillan in the foundation of the National Library of Scotland.
From 1934-1952 Lord Macmillan was chairman of the Pilgrim Trust and, in the 1980's, in his memory, the Pilgrim Trustees assumed financial responsibility for the conservation of approximately 700 historical works belonging to the Faculty. These books are marked with a bookplate containing the Faculty arms and an inscription to the memory of Lord Macmillan. The conservation work was carried out by Dunn & Wilson of Falkirk, and a bronze plaque is located near the collection.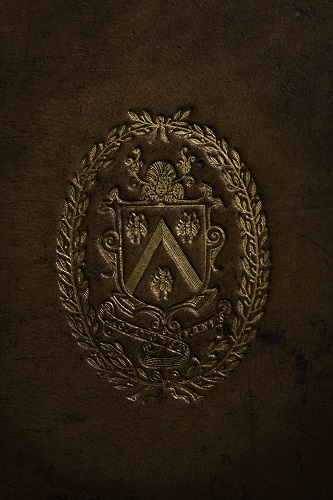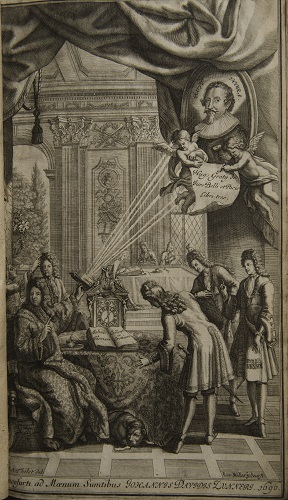 Grotius, Hugo. Hugonis Grotii De jure belli et pacis libri tres. Francofurti ad Moenum, 1696.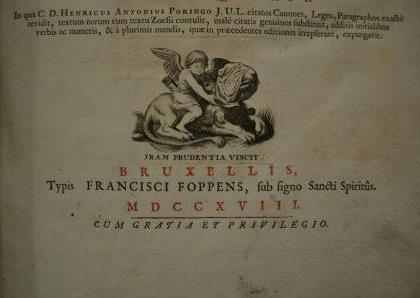 Zoesius, Hendrik. Clarissimi viri Henrici Zoesij Amersfortii, ... Commentarius ad Digestorum seu Pandectarum juris civilis libros L. Bruxellis, 1718.