Why 'virtual' justice should not be the way forward for Scottish legal system
04 Oct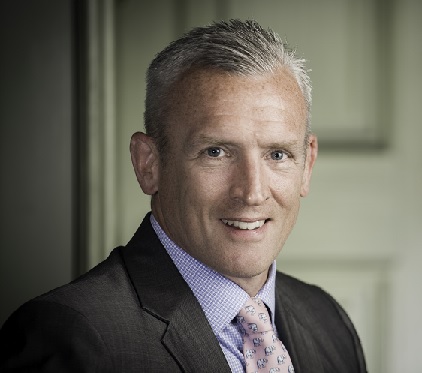 THE Scottish Civil Justice Council has launched a consultation, with the period for responses around just half that usually given, into how civil justice should be administered in Scotland in the future. Not just "the near future" and while we deal with the remaining predations of Covid-19 – but the future, going forward, for the foreseeable, and potentially forever.
A key part of the proposal is that for very many civil hearings the assumption is they should be conducted remotely. The Faculty of Advocates opposes this suggestion, for many reasons. Before looking at those reasons, I should stress that, although the 18th-century court dress and horsehair wigs might suggest otherwise, Faculty supports modernisation, innovation and increased use of technology in the law.
The use of electronic papers rather than bundles tied up with pink tape has been embraced. We accept that procedural business (short, formal hearings to deal with things like case management) can properly be conducted over video link.
But, in common with the Bars of England and Wales, Ireland and Northern Ireland, we are firmly of the view that hearings that might actually decide a case once and for all should, unless all parties agree otherwise or a health emergency so necessitates, be conducted in person.
Fundamentally, this is about the quality of our justice system. Quite simply, remote proceedings are second best. Connection difficulties, lagging, difficulties with showing witnesses documents, the endless cries of "you're on mute!" are all inimical to proceedings that should be solemn and uninterrupted.
The level of judicial engagement is far lower online. It is now clearly established that online hearings are more tiring and less satisfactory for all participants.
These hearings are no cheaper. In his address at the Opening of the Legal Year earlier this month, the Lord President was keen to stress that remote hearings do not cost less from the point of view of the public purse and thus are not being brought forward to save money. If that is so then, I ask, what is the justification?
On any conceivable view, remote hearings are not as good as in-person hearings. Whether or not one agrees with all the points made above, there is no basis I have heard upon which one might argue that remote hearings are better. If they are not better, and they are not cheaper, why on earth would we want them?
This is about access to justice. Remote proceedings have made it harder and more stressful for many people who have participated in legal proceedings, including a reduced capacity for clients to interact with counsel during proceedings. Clients feel disengaged from virtual hearings, in which they are reduced to a name on an attendee list.
Virtual justice has multiple downsides outwith the litigation itself. Many of our members have found remote proceedings add stress and confusion to hearings, made worse by a greatly diminished ability to interact with clients.
The essential human interaction we normally enjoy before, during and after hearings is removed. The ability to make and build professional contacts, especially for junior practitioners, is hugely impaired. Many members have reported feelings of isolation and detriments to their wellbeing. The usual collegiality of Faculty is degraded when we are not in the same place. The ability to train our members and for them to train themselves by dropping in to watch ongoing cases, a feature of life at the Bar for centuries, is practically absent.
Scots law and the Scottish legal system have enjoyed the respect of other jurisdictions for centuries. Scots lawyers presently hold the positions of President and Deputy President of the United Kingdom Supreme Court, a court which is itself keen to resume in-person hearings as quickly as is possible.
The neighbouring jurisdictions within the UK and in Ireland are equally keen to get back to in-person hearings for the bulk of cases. Why, in these circumstances, would we want to see Scotland become an outlier, eschewing the advantages of a system that has developed over centuries and regarding which, once the threat of Covid-19 recedes, no one has identified any real disadvantage?
To do so would be to see a system of justice that enjoys respect the world over sacrificed on the altar of "modernisation". It is my earnest hope that this is not allowed to happen. Put simply, virtual justice is just that: virtual – meaning "nearly" or "almost". No system of justice should content itself with "nearly".
This article first appeared in The National  here