Faculty appoints new directors
27 May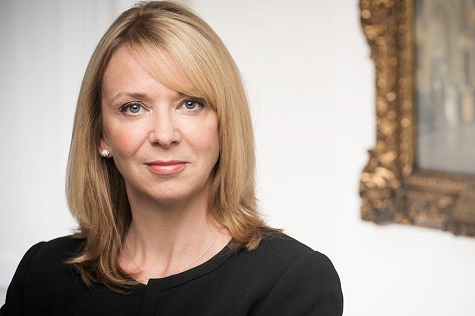 Two new directors appointed by the Faculty will continue to build on its ongoing commitment to developing and maintaining quality advocacy standards among its members.
Astrid Smart QC of Compass Chambers has been appointed as the new Director of Quality Assurance at the Faculty. "It is important that we have a quality assurance system which provides the legal profession and the public with the assurance that there are standards in place which demonstrate that members of Faculty are committed to providing a consistently high level of advocacy. Faculty has one of the best training systems in the world, in civil and criminal advocacy, for those devils joining Faculty.

Since 2016 Faculty has also been at the forefront of providing quality assurance in advocacy skills, for advocates at all stages of their careers," she said.
"The programme will continue to ensure that the advocacy skills of every member are assessed every five years by a team of trained assessors.  Simon di Rollo has done a phenomenal job in this role and I am looking forward to maintaining his high standards."
Simon di Rollo QC had been Director of Quality Assurance since the programme, which requires members to demonstrate a standard of effective advocacy in an exercise in legal submissions, was introduced in 2016. "Astrid is highly experienced in education and training, as well as being an able and experienced advocate. I'm confident she will not only drive the programme forward but will actively improve it as well," he said.

Hugh Olson of Arnot Manderson Advocates will take over as Director of Training and Education in July. A training instructor for the Faculty since 1999, he was Assistant Director of Training and Education from 1998 to 2000. He is passionate about the opportunities training and education create for professional and personal development and interaction. "Apart from continuing to strengthen members professionally, training also provides opportunities for people to come together in a collegiate atmosphere in the Faculty's buildings, which will greatly assist in us all reverting to some sense of normality," he said. 
Hugh takes over from Neil MacKenzie QC, who said it had been "a tremendous privilege to be the Faculty's Director of Training and Education for the last three and a half years. I cannot in one or two sentences adequately thank all the people who have helped and supported our learning and development over that period. 
"I do, however, wish to express my admiration for those who have devilled during COVID-19. They have faced unique and profound challenges with great fortitude, flexibility, and humour.  More than ever, training and education will be essential to our future as we evolve to meet society's changing needs. Hugh brings vast experience and ability to that endeavour."