In memoriam, Stephen O'Rourke QC
09 Dec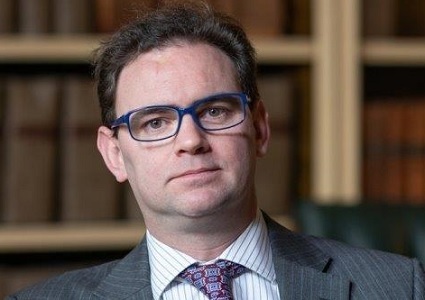 IT was with deep sadness that the Faculty of Advocates learnt of the passing of Stephen O'Rourke QC.
"Stephen was an inspiration to many and a friend to all. I am, as I know many will be, utterly distraught that we have lost him," said Roddy Dunlop QC, Dean of the Faculty of Advocates.
"I grow increasingly concerned at the isolating effect and impact on wellbeing created by the ongoing (and understandable) dictats and restrictions caused by this damned virus. I would please ask all to remember that support is available for anyone who is struggling."
"Do not suffer in silence," said Mr Dunlop.
Mr O'Rourke called to the Bar in 2002 and was appointed as QC in 2017. He specialised in public and commercial litigation, property law, professional negligence, inquiries and regulatory matters. He was dual-qualified, an arbitrator and a mediator.

Ranked as a leading silk for commercial litigation, he was elected Keeper of the Library at the Faculty in February this year and took up his appointment as Principal Crown Counsel in October.
Details of the arrangements for Mr O'Rourke's funeral will be made known in due course.