Counsel talks human rights and peace in Malawi
16 Oct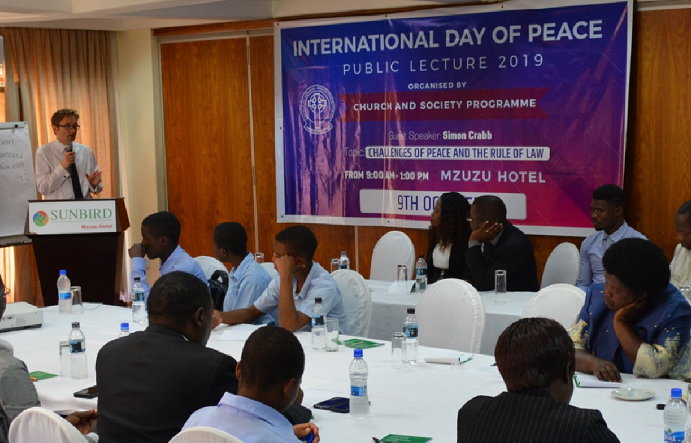 A MEMBER of Faculty was a guest speaker at an event in Malawi marking International Peace Day.
Simon Crabb gave a talk on 'Challenges of Peace and the Rule of Law' to an audience in the city of Mzuzu.
He was invited to take part in human rights and peace building activities by the Malawi-based Church and Society Programme,  and the Church of Scotland World Mission. The Programme campaigns on issues of human rights, governance and democracy.
As well as the Peace Day lecture, Mr Crabb took part in workshops on the international human rights system, gender-based violence, people trafficking and the rights of the child.
"I was extremely grateful to have the opportunity to learn about the vital work being done by colleagues in Malawi to provide access to justice," he said.
Dr Linus Malu, the Programme's Legal Director, said: "Scotland and Malawi have a shared history and lawyers have a common interest in promoting and respecting human rights. We have enjoyed working together with Simon and we hope we can have further collaborations with Scottish lawyers."
 Dr Malu is to visit Scotland next month to talk about his work in Malawi.