Women in the Law UK at the Faculty
18 Apr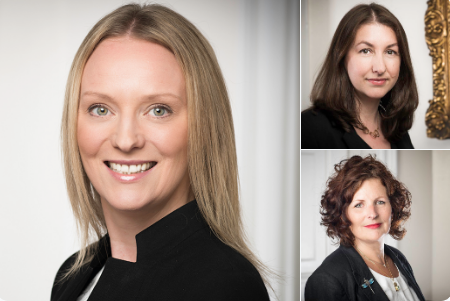 THE Faculty's Mackenzie Building is the venue for the latest event in Scotland by Women in the Law UK, when "Wellbeing in Work/Life" will be put under the spotlight.
The evening's proceedings will be hosted by Susanne Tanner, QC, with Sally Penni, Barrister, founder of Women in the Law UK.
Two other members of Faculty are among the speakers – Angela Grahame, QC, the Vice-Dean, and Morag Jack, a Kundalini yoga instructor and practitioner.
Women, men, Advocates, solicitors, academics, students and all supporters are welcome to attend on Wednesday, 24, April, from 5:30pm. The event will help raise funds for two charities, LawCare and the Scottish Association for Mental Health.
Women in the Law UK provides support to women at all stages of their legal careers and aims to address a gap in female representation in leadership roles within the profession.
Full details, and tickets for next week, here