'Absolutely stimulating' talk at Faculty by Philippe Sands, QC
25 Oct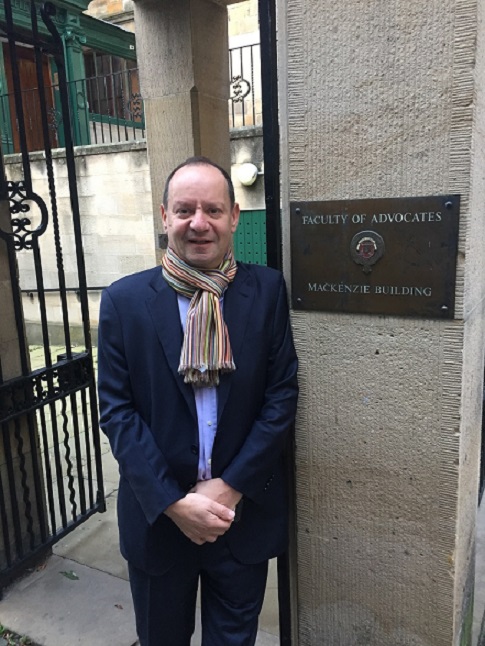 EUROPEAN Lawyers Day at the Faculty featured a highly informative and thought-provoking talk by Philippe Sands, QC, law professor, author and international counsel.
Mr Sands spoke on "Contemporary challenges to global justice" and explored topics such as Brexit and the US in the Trump administration.
He traced the multi-national, rules-based system which had evolved from the Churchill/Roosevelt Atlantic Charter of 1941, and changes now taking place.
"It is now possible to conceive of a situation in the future where we cannot take for granted that that kind of settlement is here to stay. The generation that created that order is about to disappear and the memory which caused people to come together is about to disappear," he said.
In thanking Mr Sands for his talk, Angela Grahame, QC, Vice-Dean of Faculty, said she was sure that all in the audience had enjoyed listening to such a knowledgeable speaker.
"It has been absolutely stimulating," she added.
Mr Sands commented: "I have many Scottish colleagues and I was thrilled to be invited for the first time to participate in an event at the Faculty of Advocates.
"Scottish lawyers have always played a central role in the development of modern international law, and the chance to exchange views with members of the Scottish legal community about where we are, and where we are heading, was of great interest to me.
"Scotland has a distinct voice, and the Scottish legal profession has a distinct and an important voice."