Special new McCall Smith work to have premiere at Tumbling Lassie event
22 Nov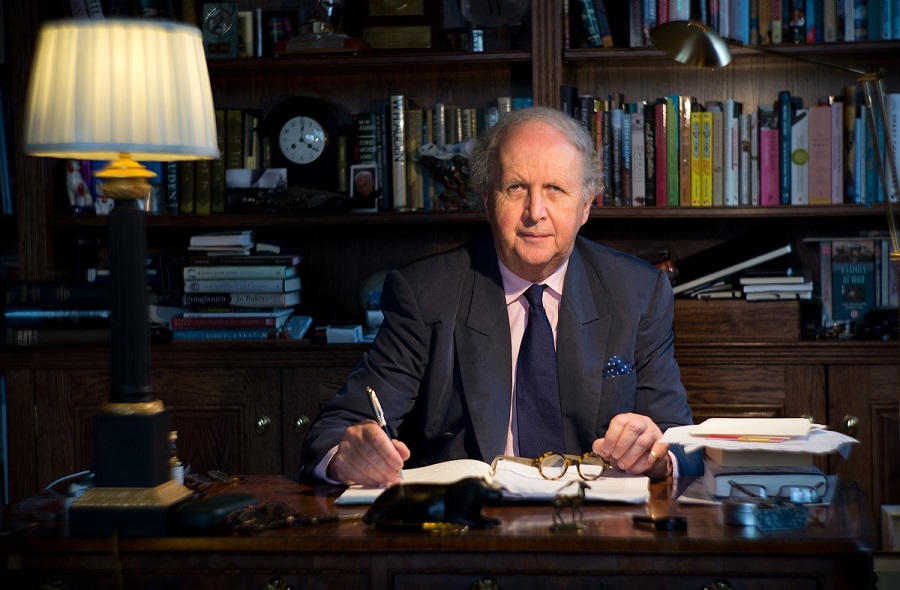 INTERNATIONAL best-selling author, Alexander McCall Smith, is teaming up with a nameless 17th Century girl to help the fight against modern slavery and people trafficking.
Mr McCall Smith has collaborated with composer Tom Cunningham to produce a special operetta which will be given its world premiere at the Tumbling Lassie Charity Ball in Edinburgh.
A girl referred to only as the "tumbling lassie" was a central character in a court case from 1687. She had been "bought" from her mother and forced by a travelling showman to work as a performing gymnast until, physically worn out, she fled and was given refuge by a couple.
The showman went to court and demanded damages from the couple, but the judges in the Court of Session dismissed his claim, and the official report of the case, Reid v Scot of Harden and his Lady, stated: "But we have no slaves in Scotland, and mothers cannot sell their bairns."
Alan McLean, QC, found reference to the little-known case in a footnote in a law book, and was struck by the trenchant rejection of slavery as an early vindication of human rights. He and colleagues in the Faculty of Advocates formed the Tumbling Lassie Committee, and have staged two fund-raising balls and seminars to highlight slavery and people trafficking in the modern world.
Having raised £14,000 and £17,000 at the previous events for two charities, Trafficking Awareness Raising Alliance (TARA) and International Justice Mission (IJM), the committee is hoping that the contribution by Mr McCall Smith, a non-practising member of the Faculty of Advocates, will make Tumbling Lassie 3 an even greater success.
"The story of the Tumbling Lassie is a very moving one," said Mr McCall Smith.
"The first time I heard it, I knew that I wanted to write about it and now I have had the opportunity to write the libretto of an operetta on the theme. It is impossible not to be profoundly moved by this extraordinary tale.
"Slavery might have been rejected by Scottish judges in the late 17th century, but unfortunately the modern evils of trafficking still persist. The story of the Tumbling Lassie still has resonance today."
Alan McLean said: "The Tumbling Lassie Committee simply asked Alexander McCall Smith if he would be prepared to donate a couple of his books for an auction at our previous Ball, but with extraordinary generosity he offered to do much, much more than that. We are thrilled that he and Tom Cunningham have written this operetta especially for us and that it will have its premiere at the Tumbling Lassie Ball next spring. We can't thank them enough.
"We have set the bar high with our previous two events, but we are sure that with Alexander and Tom's contribution we can top that success in 2018. We know that every penny we manage to raise helps tackle the evils of slavery and human trafficking at home and abroad and we hope that many people will be inspired to support this unique event."
In a previous collaboration, Mr McCall Smith and Tom Cunningham wrote The Okavango Macbeth, a chamber opera set in Botswana's Okavango Delta. It tells a story of the struggle for power among competing baboons in their matriarchal society, thus drawing parallels with Macbeth.
The Tumbling Lassie Charity Ball will be held in Prestonfield House, Edinburgh, on Saturday, 14 April, 2018. Full details at www.tumblinglassie.com