Scottish poets in the spotlight at justice conference
16 Jun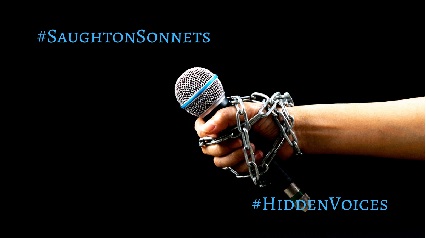 Best-selling Scottish crime writer Val MacDermid and Scottish poet and spoken word artist Stephen Watt were among those who read extracts from the Saughton Sonnets at the National Youth Justice Conference today.
The Faculty of Advocates is one of the sponsors of the Saughton Sonnets, an anthology of work by inmates at HMP Edinburgh on their experiences during the pandemic.
John Scott QC thanked those who contributed to the anthology during the presentation.
Author, musician and social commentator Darren McGarvey also read an extract and various writers featured in the book shared their contributions. 
A Hidden Voices project, Saughton Sonnets is the brainchild of Gerry Hamill, who heads up First Time Inside, a prehabilitation organisation. Hidden Voices aims to offer anyone who has experienced or is currently experiencing life within the justice system in Scotland a platform to share their thoughts, stories and personal opinions.
The Hidden Voices project began at HMP Edinburgh last year, with inmates being encouraged to share their experiences of being incarcerated during a pandemic. "Offenders become cut off from society when they go into prison. This was about encouraging them to have a voice during the pandemic," said Hamill. The result was the Saughton Sonnets, an anthology of their work, the foreword for which was written by Scottish crime writer Ian Rankin.
"This book is unimaginably important. Hidden Voices is also about providing opportunities to offenders to aspire to something and I have no doubt that anyone involved in the criminal justice system would agree that if the end result of a bad decision is a work of art, then that should be celebrated.
 "I wanted the presentation at the conference to focus on the book itself and highlight the hidden voices it contains, so I reached out to well-known writers and poets to help me achieve that. I'm really grateful to everyone who agreed to read extracts," he said.