Events
Register for events and conferences
Arbitration In Scotland Conference 2019 - 17 May 2019
The Faculty of Advocates is pleased to be hosting a special one-day arbitration conference in Edinburgh on 17th May 2019. The conference will have three themes.
In the first session, three keynote speakers will contribute their thinking on high level topics about arbitration, the courts and civil justice in Scotland, along with current projects from the Chartered Institute of Arbitrators and Scotland's part in that.
Developing the international theme, in just over a year's time, the international arbitration community are coming to Scotland in May 2020. The International Council for Commercial Arbitration (ICCA) is a world-wide organisation devoted to promoting the use and improving the processes of arbitration and holds an International Congress every two years which attracts a large number of participants from all parts of the world. The theme for ICCA 2020 is 'Arbitration's Age of Enlightenment' and the Congress aims to take stock of achievements and explore ideas to adapt to a fast-changing environment and shape the future of international arbitration. Our second session is a panel session with contributions from FDRS, SAC, RICS, CIArb (Scotland) and the Law Society of Scotland as to what each institution hopes to achieve before and during the Congress.
In the second session, speakers will take a look at what might happen with future developments in arbitration in this jurisdiction, worldwide and in an increasingly virtual world. This will be a precursor to the Faculty's FDRS online platform demonstration showing how arbitration in Scotland need no longer be tied to a geographical seat nor physical place but can operate virtually through the cloud.
In the last session, the why and how of arbitration is explored in more detail. How does an arbitration start, why arbitrate if there are other options, what practical tips are there for those who have not arbitrated before? Speakers will provide views on how a team approached their first arbitration, how the arbitral tribunal works with the parties to agree how the procedure of the arbitration will unfold, and finally, thoughts on the Evidential or Full Hearing, Post Hearing briefs and what to do with a Final Award.
The Conference will end with a call to collaborative action from Kenneth Campbell QC, FCIArb highlighting the partnerships and participation needed of all the end users in working towards 2020.
Cost: £150 
For more information and to register please click here
Sponsors: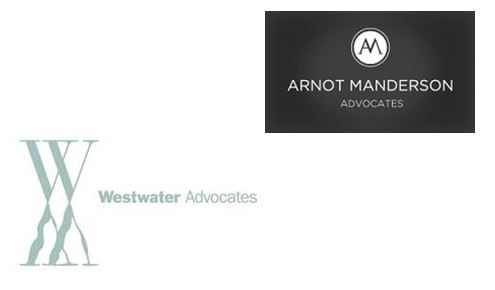 AI Beyond the Hype - Benefits, Challenges and Liabilities - 30 May - 1 June 2019
We have great pleasure in inviting you to an important international conference on Artificial Intelli­gence AI Beyond the Hype – Benefits, Challenges and Liabilities , which will be held in Edinburgh, Scotland (UK) on May 30 - June 1, 2019.
The conference is organized by the European Association of Lawyers (AEA-EAL) in partnership with the Faculty of Advocates, the Scottish Society for Com­puters and Law, the SCRIPT Centre at Edinburgh University, the British Computer Society and other sponsors. The speakers are leading experts, both legal practitioners and academics.
Topics to be discussed:
What is AI and why should I care?

AI and legal liability;

AI and Fundamental Rights


Towards an Ethical use of AI

AI and licensing issues

 
Speakers:
Professor Timo Minssen

, Direc­tor of the Centre for Advanced Studies in Biomedical Innovation Law at the University of Copen­hagen

Professor Burkhard Schafer

, Professor of Computational Legal Theory and Director of the SCRIPT Centre at Edinburgh University

Katharina Miller

, President of the European Women Lawyers Association (EWLA)

Andrew Katz

, joint editor of the International Free and Open Source Law Review, and a leading expert on software licensing

Chris Rees

, the immediate Past President of the British Computer Society

Karmen Turk

, advisor to the Estonian Government on AI issues

Iain Mitchell QC

, Chairman of the Scottish Society for Computers and Law, Honorary Lectu­rer in IT Law at Münster University

Wojciech Wiewiórowski

, the Assistant Supervisor at the office of the European Data Protection Supervisor.

 
Other leading speakers are also likely to confirm their participation.
We cordially invite all AEA-EAL members, solicitors and Advocates in Scotland, members of the Scottish Society for Computers and Law, IT professionals and other professionals involved or interested in this fast-moving field to attend.
The Conference is not only a spectacular opportunity to share information and knowledge about this hugely important topic, but also an excellent oppor­tunity to build an effective platform for communication and cooperation among stakeholders: lawyers, IT professionals and academics. 
Skills Training, Edinburgh 4-7 June 2019
The Faculty of Advocates will be hosting skills training for 40 Advocates and Barristers of 0-7 years call at the Mackenzie Building, Old Assembly Close, High St, Edinburgh EH1 1QX on 4th to 7th June 2019.
Participants.  The training is open to 20 international participants and 20 Scottish Advocates.  While the subject matter is a Scottish civil claim for damages arising out of a road traffic accident, the focus is firmly on advocacy skills rather than an in-depth knowledge of Scots law, evidence or practice and procedure.
Facilitators. The training will be run by experienced Scottish and international facilitators. 
What is involved in the training.  The subject-matter of the exercise is a road traffic accident.  A pedestrian is knocked over by a car driver on a busy street. He brings a claim for damages.  The case is going to an evidential hearing (a "Proof"). The factual witnesses- the pedestrian, the driver and an independent eye witness- will require to be examined. There are skid marks on the road.  The pursuer will lead an expert witness.
The course will involve:
case analysis;
consulting with an expert;
the use of productions (photos, plans, reports);
prior inconsistent statements;
examining and cross-examining an expert witness;
advanced cross-examination skills; and
Materials.  Materials will be sent out at the beginning of May.
Social. The Mackenzie Building and the accommodation are in the heart of Edinburgh's Old Town.  As well as there being plenty to do, and excellent opportunities to eat and drink together, outside the course, there will be a dinner for participants and facilitators on Thursday 6th June 2019.
Price.  The price for international participants is £750.  Included in the price is accommodation (4 nights), breakfasts on 4th to 7th June 2019, lunches on 4th to 7th June 2019 and a dinner on the evening of 6th June 2019.  Participants and Facilitators will require to make their own travel arrangements.
Registration for International Participants - please CLICK HERE
Registration for Scottish Participants - please CLICK HERE
Professional Regulation Conference 2019 - 14 June 2019
The Faculty of Advocates will host a Professional Regulation Conference on Friday 14th June 2019 in the Mackenzie Building from 9.30am.  Registration with tea and coffee from 9am.  Light lunch provided.
Speakers confirmed for the event so far include:
Donna O'Boyle, Professional Regulatory Adviser, Scottish Government

Mark Stobbs, Director of Scrutiny and Quality, Professional Standards Authority 

Leslie Hamilton, Chair of the Review of GNM and CH

Gerry Coll, Advocate

Graeme Dalgleish, Advocate

Ryan Amesbury, Senior Lawyer, Fitness to Practice, NMC

Amanda Millar, Vice-President, Law Society of Scotland
This event is open to any solicitors, students and members of the public who wish to attend.  Tickets are refundable up to 7 days in advance.  Please remember to bring your ticket on the day.