Four new reporters for Session Cases
06 May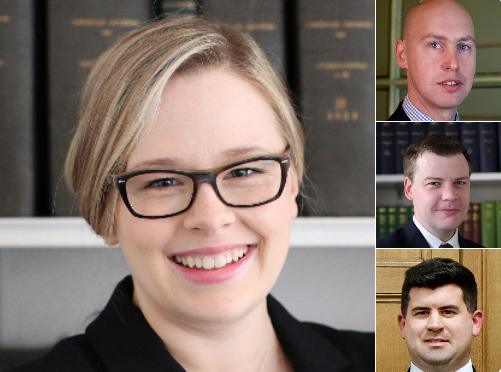 FOUR new reporters have been appointed by the Scottish Council of Law Reporting to its Session Cases team.
The four are: Roddy MacLeod, Alex Sutherland and Megan Dewart, all members of Faculty, and Neale Tosh, currently a devil.
Session Cases are recognised as the most authoritative Scottish law reports. Emma Toner, Advocate, recently became the first female editor of Session Cases, and she and Timothy Young, Advocate, deputy editor, will be training the new recruits towards their first reports appearing later in the year.