SORRY, THIS EVENT HAS BEEN CANCELLED
07 Feb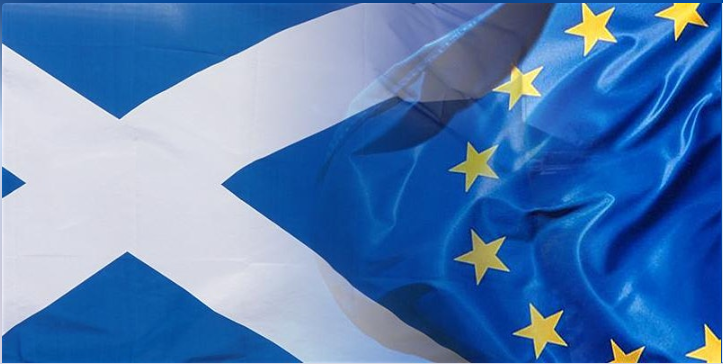 SORRY, THIS EVENT HAS BEEN CANCELLED. WE WILL LOOK TO RE-ARRANGE LATER IN THE YEAR.
A MAJOR seminar to put the spotlight on Scotland's place in Europe following Brexit has been announced by the Faculty.
Expert speakers from politics, the law and academia are lined up for the full-day event in Parliament Hall, which aims to inform the public about the realistic prospects for Scotland's future.
"The primary focus will be on whether and, if so, on what terms Scotland could become an independent member of the EU," said Ronnie Clancy, QC, of the event's organising committee.
"With the possibility of another referendum on Scottish independence, we will explore the rules governing accession to the EU by a newly-independent country, the legal and economic conditions which would apply, and the politics of an accession application. We will also examine the effects of EU membership on the future relationship between an independent Scotland and the remainder of the United Kingdom."
Those confirmed to contribute to the debate on Friday, 20 March, are Professor Catherine Barnard, Professor of European Union and Labour Law at Trinity College, Cambridge, Dame Mariot Leslie of Chatham House, Dr Kirsty Hughes, Director of the Scottish Centre on European Relations, Professor Andrew Scott, Professor of European Union Studies at Edinburgh University, Fabian Zuleeg, Chief Executive and Chief Economist of the European Policy Centre in Brussels, and Professor John McLaren, Honorary Professor of Public Policy at Glasgow University.
The award-winning journalist, Allan Little, will chair a panel discussion with politicians. Those confirmed to take part are: Joanna Cherry, QC, MP (SNP), Ross Greer, MSP (Scottish Greens), Richard Leonard, MSP (Scottish Labour), and Willie Rennie, MSP (Scottish Liberal Democrats).
"We have specifically set aside a block of invitations which will go to senior pupils from Scottish schools. We want to stimulate well-informed debate amongst youngsters whose future prosperity may depend on the result of any independence referendum," added Mr Clancy.
Full details and tickets, £35, here