Back for Easter – Edward Kane, Advocate
10 Apr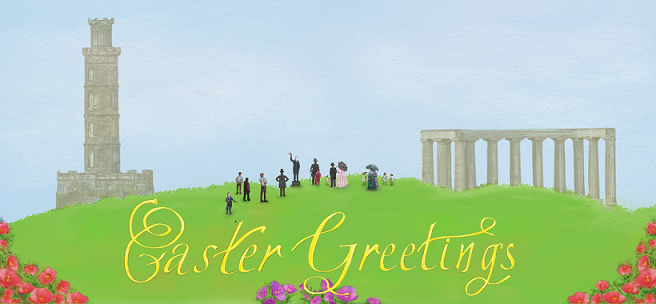 A FICTIONAL 19th Century Advocate has returned to bring some Easter entertainment.
Edward Kane is the creation of Ross Macfarlane, QC, and made his debut in print last Christmas in a serialisation in The Scotsman.
"I was asked if I could craft a wee Edward Kane story set at Easter to help raise spirits during these difficult times," said Mr Macfarlane.
The tale, No Bunnies in the Bible, is set in Edinburgh in 1851 and again features the young Advocate and his Cockney manservant, Mr Horse. It is published in the Good Friday edition of The Scotsman.
"While I was researching the period, it was really interesting looking at Victorian Easter in Edinburgh, with its bottles of brown lemonade and the Easter eggs dyed green in periwinkle leaves," said Mr Macfarlane.
"But I hope that there's also a thought-provoking element too, as it questions where the various Easter traditions come from."