Joining forces at agricultural law event
04 Sep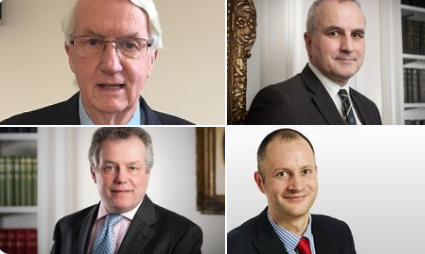 EXPERTS in agricultural law from both branches of the legal profession are being brought together in a special collaboration between the Faculty and the Law Society of Scotland.
A seminar will examine The "Birth, Life and Death" of an Agricultural Lease, and speakers from the Faculty are recognised specialists in the field, Crispin Agnew, QC, Graeme Henderson, Robert Sutherland, and Neil MacDougall.
The all-day event is on Thursday, 26 September, in the Faculty's Mackenzie Building.
Neil Mackenzie, the Faculty's Director of Training and Education, said: "This is a great example of how we are not just a learned profession but also a learning one.  During the event,  leaders in agricultural law from across the profession will collaborate and share ideas not just with each other but with interested members of the profession.  We are very pleased to be hosting it."