TV star lawyer to give Glasgow talk
14 Sep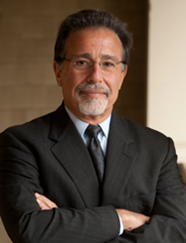 SCOTTISH lawyers are to have the chance to quiz a US attorney who has become one of the stars of a television documentary about a high-profile murder case.
David Rudolf will be the guest of the Scottish Criminal Bar Association (SCBA) at a special event in Glasgow.
He will give a talk about the case of Michael Peterson, a novelist in North Carolina who was accused of murdering his wife, Kathleen.
The trial, in which Rudolf was defence attorney, featured in the documentary series, "The Staircase".
Claire Mitchell, President of the SCBA, said: "We are thrilled that David Rudolf has agreed to join us in Glasgow. It will be an opportunity for an unusual insight into the case, from the perspective of the legal profession. We will be able to consider the legal issues more closely, and David will take questions after his talk so we can learn what it was like to be in the middle of the case."
The event, for legal professionals only, is on Saturday, 24 November, (7pm) in the Grand Central Hotel, Glasgow. More details, and to book tickets, £30 each, here