Hair-raising visit to Faculty for Malawian girls!
16 Aug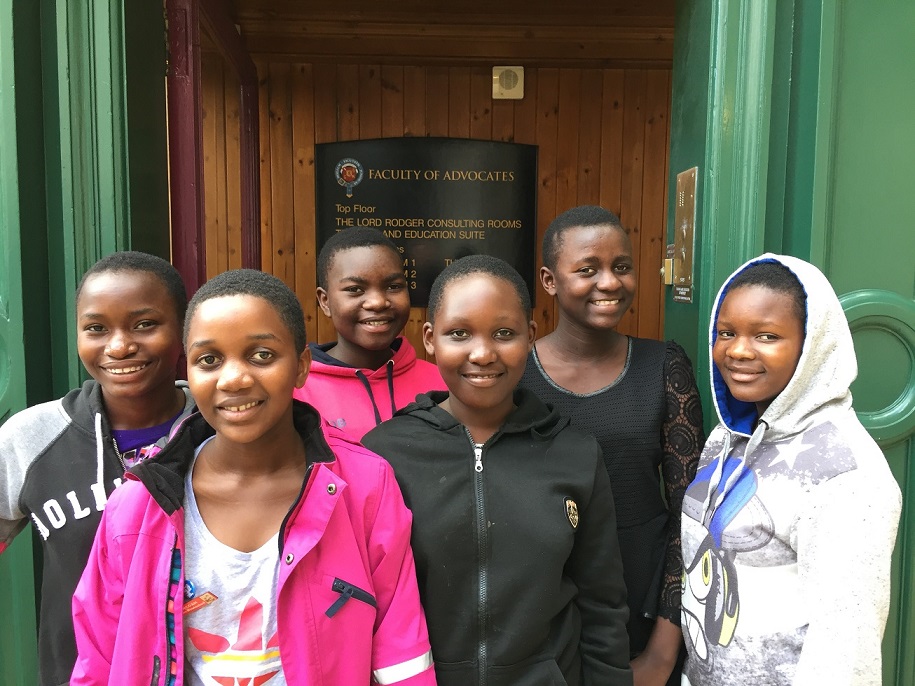 SIX young stars of the Malawian Youth Choir took time out from performances at The Royal Edinburgh Military Tattoo to visit the Faculty – and for at least one of them, the occasion went straight to her head.
The choir is from the Edinburgh Girls' High School in Malawi, named after its close links with the Mary Erskine School, and at the Tattoo, 20 students join girls from Mary Erskine's choir to perform in harmony during the main show, and in the finale of a rendition of Amazing Grace.
The group of six, with friends from Mary Erskine, accepted an invitation to be shown around Parliament House and the Faculty by Mark Lindsay, QC, and they also enjoyed an informal and informative chat with the Clerk of Faculty, Dr Kirsty Hood, QC, and Paul Harvey, Advocate.
"We have enjoyed ourselves very much. Two of us want to be lawyers, and we have learned lots of things today," said Peace, 15.
"We went to see the court and the best thing was – I was wearing the wig!
"We are really enjoying Edinburgh and Scotland – the people are very kind. We feel very welcome, and it is just like our own home. We say thank you so much for being so welcoming."