Dean's pride at Community Contribution award for Faculty
31 Mar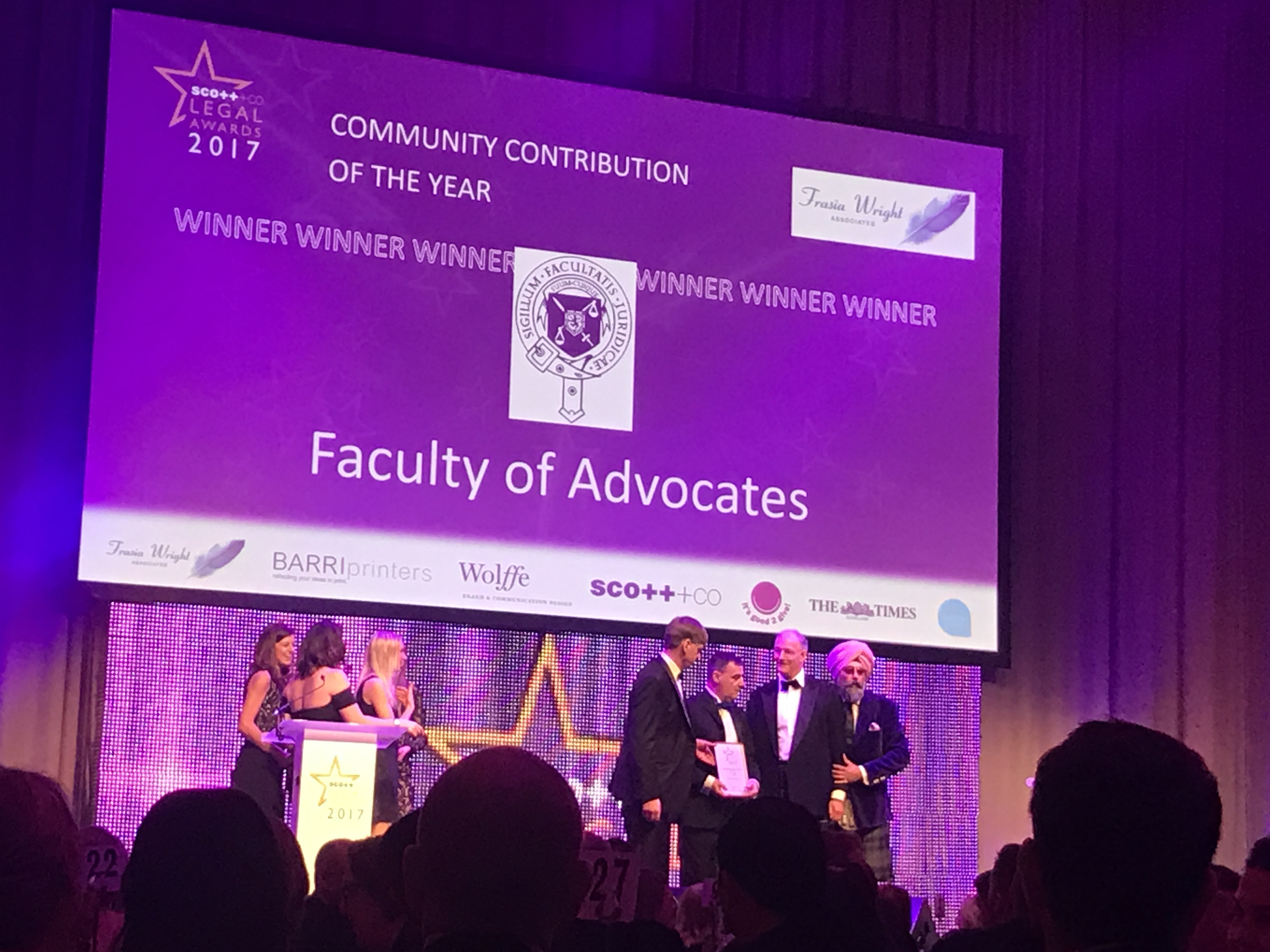 The Faculty has been chosen as a joint winner in the Community Contribution of the Year category at the Scott + Co Scottish Legal Awards 2017.
The judges were unable to split the Faculty and Innes & Mackay, Solicitors and Estate Agents, Inverness, and decided that the prize should be shared.
Gordon Jackson, QC, Dean of Faculty, said: "The Faculty attaches great importance to its position in Scottish society and is immensely proud and honoured to be joint winner of the Community Contribution award.
"This recognition belongs to each and every one of those within the Faculty, both advocates and members of staff, who selflessly do so much to help others."
The award acknowledges such large-scale events as the Christmas collection of presents and cash which meant so much to vulnerable families in Fife, and the inaugural Tumbling Lassie Ball and Seminar which raised almost £14,000 for charities fighting human trafficking.
However, it also recognises individual contributions, anything and everything from pro bono work to cake bakes, running marathons or mucking out at an animal rescue.
All go to meeting a Faculty commitment "to help the wider community and make a difference in society."