The Mike Jones Excellence in Advocacy Prize
14 Jun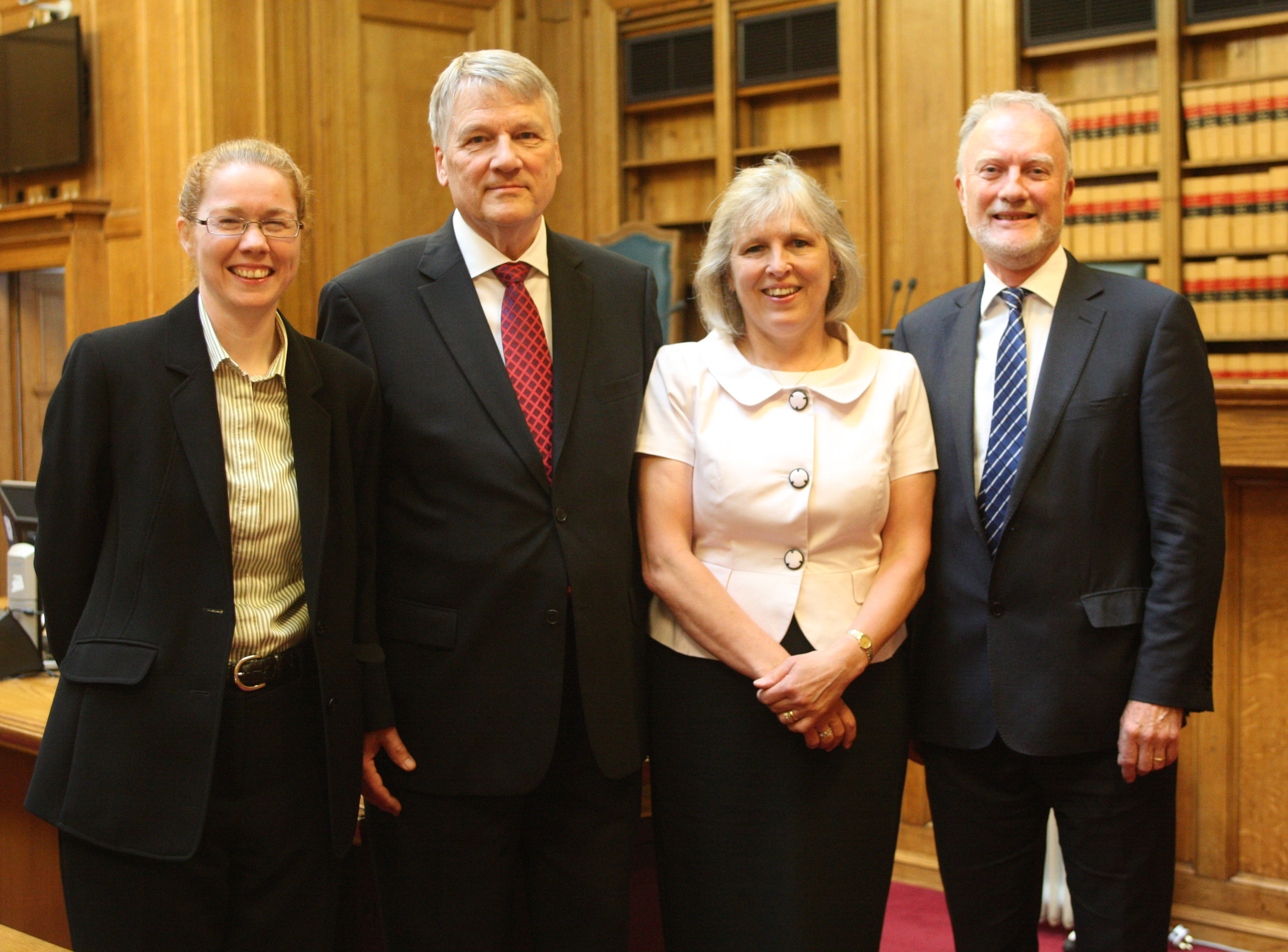 THE FAMILY of the late Lord "Mike" Jones and the Faculty have announced an annual prize in his name for excellence in advocacy.
Lord Jones had "a passion for advocacy" and was a key figure in establishing the Faculty's internationally-renowned training programme in the early 1990s.
He died in March 2016 after suffering a haemorrhagic stroke.
A launch event for The Mike Jones Excellence in Advocacy Prize heard that an annual moot was planned for members of the junior Bar and devils, and that the prize would be awarded to the winner. There would also be a lecture by a distinguished guest.
The Clerk of Faculty, Dr Kirsty Hood, QC, said: "The Faculty is honoured to be able to play a part in this, and we would like to record the enthusiastic support of the Lord President."
Fiona Jones, Lord Jones' wife and a non-practising member of Faculty, told the audience that Lord Jones had "lived and breathed" advocacy and was constantly crafting and refining new ideas.
"He was always passionate about excellence in advocacy, long before he was instrumental, with John Sturrock, in setting up the world-leading advocacy programme in the Faculty. I thought it would be fitting to have something in his memory, to continue his legacy," she said.
John Sturrock, QC, the Faculty's first Director of Training and Education (1994-2002), recalled how he had been working on the advocacy skills training programme and Lord Jones approached him, saying, "I would like to help as much as I can."
"It was wonderful to have someone of Mike's stature involved, and he must have given thousands of hours of his time. His commitment was underpinned by his enthusiasm, and it was all about achieving, and helping others to achieve, excellence in advocacy skills," said Mr Sturrock.
Steve Bell, a leading lawyer in aviation law from Seattle, became a close friend of Lord Jones when they worked together on matters arising from the Sumburgh (1986) and Mull of Kintyre (1994) helicopter crashes.
He said: "Advocacy was central to Mike's life. I have discussed advocacy with him while ski-ing in the Rockies, walking in Roslin Glen, and visiting Alcatraz. I would try to get the conversation back to normal things but Mike would turn it back to advocacy!  I have never met anybody who was so passionate about advocacy."