Rashda Rana, SC, gives lecture to Faculty
30 Jun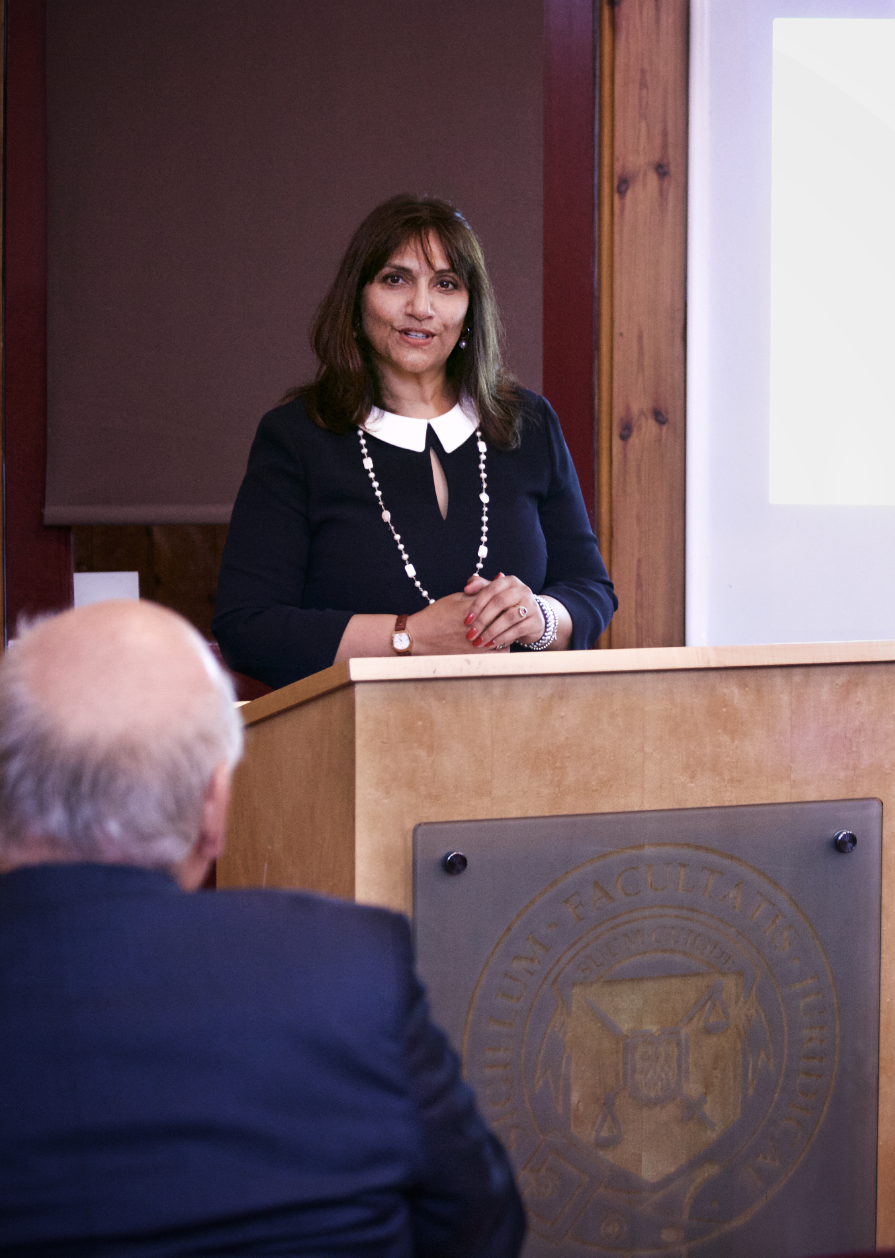 SCOTLAND has the chance to use a prestigious conference in Edinburgh to firmly establish the country as a seat of international arbitration, according to a leading world figure in alternative dispute resolution.
Rashda Rana, SC, told an audience of Faculty members that Scotland seemed to have all the ingredients to become an effective international arbitration hub, yet it had struggled to gain traction.
She said there was reason to believe that inroads could be made into the very competitive market.
"Better promotion by all players – especially bodies such as the Scottish Arbitration Centre  – of the benefits of ADR should result in a greater acceptance and use of international arbitration in Scotland," Ms Rana stated.
"Something that will put Edinburgh on the map for a broader international audience is the fact that ICCA 2020 (congress of the International Council for Commercial Arbitration) will be hosted in Edinburgh. This conference will bring this prestigious international arbitration event to Europe for the first time in a decade.
"Everyone will need to pull together and contribute to making it a great event and you all need to be a part of that community if you want to have a viable seat here in Scotland. The legacy of ICCA 2020 should be the firm establishment of international arbitration in Scotland. But, it's up to you."
Ms Rana has practised as an advocate for more than 20 years in London, Australia and South East Asia. She is President of ArbitralWomen.
She said there was a drive for diversity in dispute resolution.
"In the best interests of all industries, but more particularly arbitration, we need more and better people involved in investment and commercial arbitration. We need wholesale structural change in how we think about it, how we do it and who does it," she added.
"We should not need to be reminded, but from time to time it becomes necessary to do so, that 'pale, male and stale' does not reflect the composition of our society, and therein lies the problem. Everyone bears a responsibility in cultivating diversity. Promoting the talents in dispute resolution should be the main objective, and this clearly includes women, ethnic minorities and young practitioners who are often excluded." 
The full lecture, "The growth of international arbitration and Scotland's future in ADR", is here