Library visit for law commission VIPs
30 Jun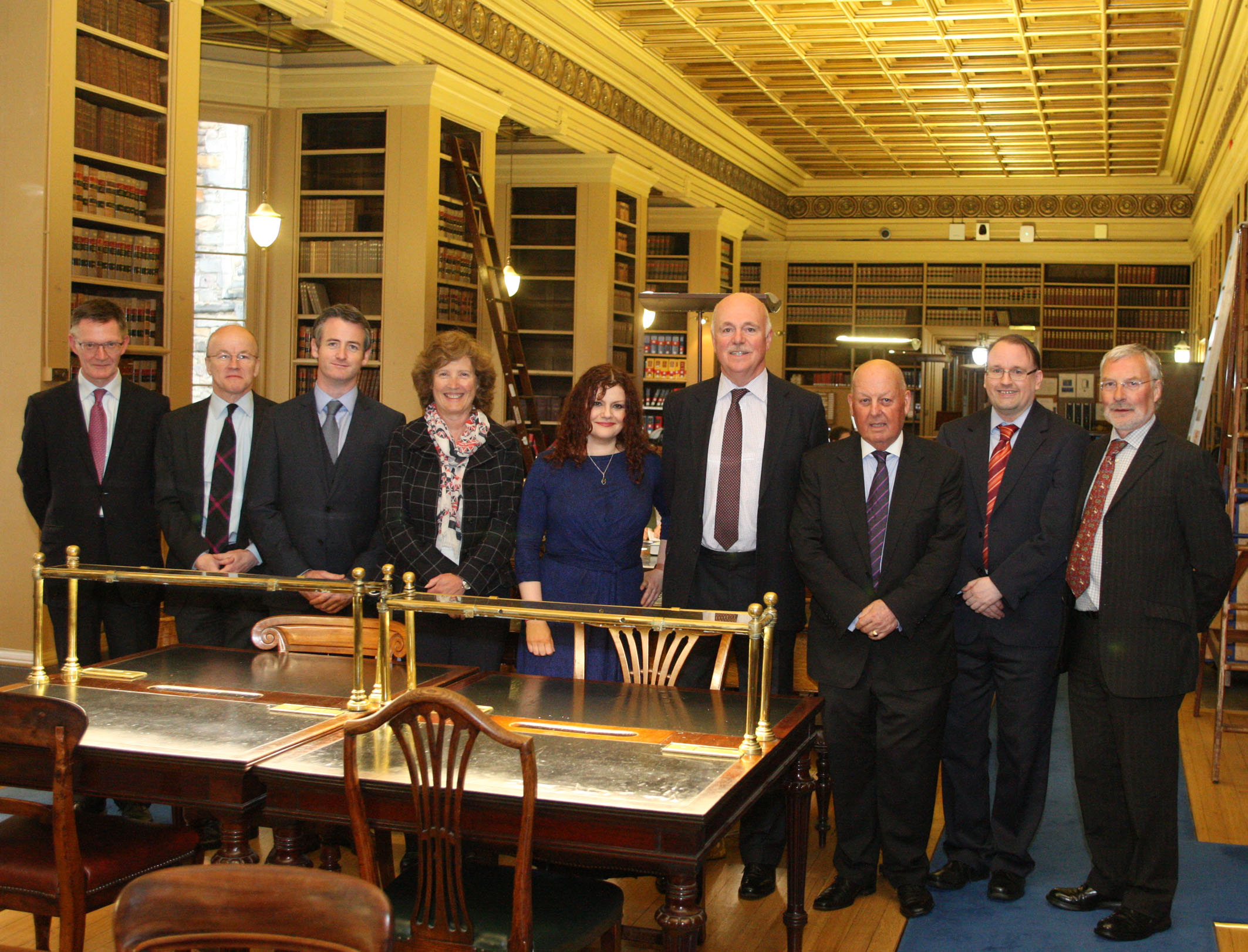 VIPs from law commissions in the UK, Ireland and the Channel Islands were given a conducted tour of the Advocates Library as part of the itinerary of their annual conference.
Delegates from the law reform agencies meet each year at the long-established conference to discuss current issues.
This year, the event was hosted by the Scottish Law Commission (SLC) and its Chairman, Lord Pentland, arranged the tour of the Library.
He and colleagues from the SLC were joined by Sir David Bean, Chairman of the Law Commission for England & Wales, Mr Justice John Quirke, Chairman of the Law Reform Commission of Ireland, and Claire de Than, a Commissioner of the Jersey Law Commission, and senior officials.
As well as the Library tour, delegates at the two-day conference examined topics including working with university law schools and working with government.
Lord Pentland said: "The Library visit proved to be a great success with the delegates. They were able to learn something of the history of the Faculty and of the Library and to see the library-based system in practice. We also had the opportunity to see some of the Library's most precious and interesting works. I am extremely grateful to the Keeper, the other Faculty office-bearers and the Library staff for facilitating the visit and for the warm welcome extended to us."