Faculty welcomes Supreme Court Justices
15 Jun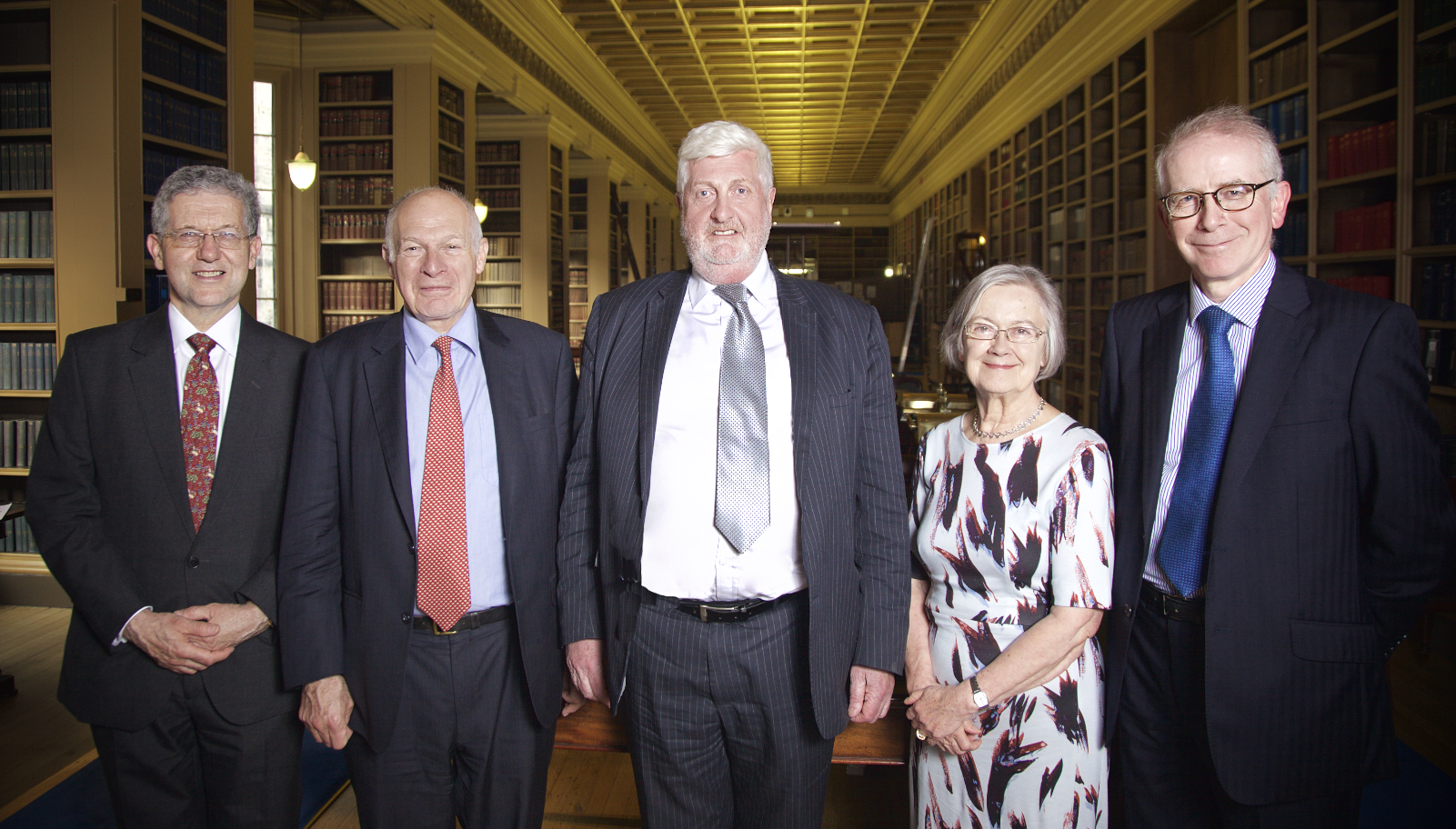 JUSTICES of the Supreme Court took time out on their working visit to Edinburgh to enjoy some hospitality from the Faculty.
Lord Neuberger, President of the Supreme Court, with Lady Hale, Deputy President, and Lord Reed and Lord Hodge, attended a reception in their honour.
Gordon Jackson, QC, Dean of Faculty, said: "It has been a real privilege to have the Supreme Court here in Edinburgh. It is a long time since I have seen people queuing up to get into a court which demonstrates the value of the Court leaving London from time to time.
"And for us, to have the Justices visit and enjoy a reception in the Advocates Library added to the history of the occasion."
Edinburgh was chosen as the venue for the first sitting of the Supreme Court outside London. The Court convened in the City Chambers for four days, hearing appeals in three Scottish cases.