New dates announced - Edinburgh's 'arbitration Olympics' fall victim to virus
20 Mar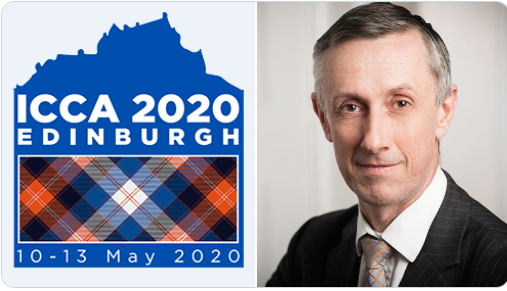 CORONAVIRUS has claimed another major event, with the postponement of an international arbitration conference which had been due to take place in Edinburgh in May.
The 2020 Congress of the International Council for Commercial Arbitration (ICCA) – the arbitration Olympics – was to have been hosted by the Scottish Arbitration Centre. New dates for the Congress in Edinburgh have been fixed for 1-4 February, 2021.  
The Faculty had been due to hold a dinner and a reception for the Congress. 
Kenneth Campbell, QC, convenor of the Faculty Dispute Resolution Service which is supporting the event, said "This is disappointing news, but entirely right in the current emergency. I am encouraged that ICCA 2020 is being postponed rather than cancelled, and that all of the hard work which has been put into this important event will eventually bear fruit."
Gabrielle Kaufmann-Kohler, ICCA President, said: "Our priority must be protecting the health of all those attending…we have reached the conclusion that the Congress cannot go ahead in Edinburgh in May 2020.
"We would like to express our gratitude to everyone who has contributed to the ICCA Congress in Edinburgh so far. Your support and dedication is incredibly valuable, and we look forward to seeing all our efforts come to fruition."