New Lady Dorrian portrait announced at Faculty event
20 Sep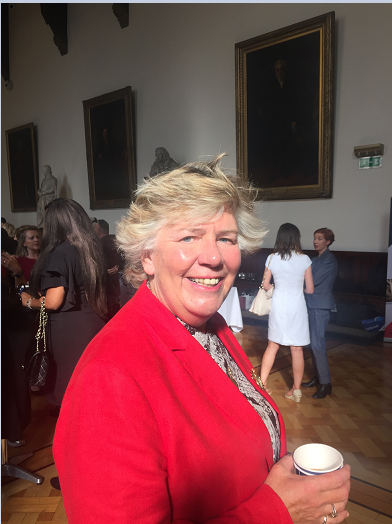 A THIRD portrait of a woman, Lady Dorrian, the Lord Justice Clerk, is to take its place among the legal luminaries adorning the walls of Parliament Hall.
The announcement of the new artwork was made at the Faculty's event to celebrate the Centenary of Women in Law.
Currently, the portraits of two women hang in the Hall, those of Dame Margaret Kidd, QC, the first woman called to the Scottish Bar, and Lady Cosgrove, the first woman to be appointed a Court of Session/High Court judge.
Lady Dorrian is the most senior woman in Scottish legal history, holding office as Lord Justice Clerk, second in the judicial hierarchy.
She said: "I am honoured and delighted, and grateful to the Faculty of Advocates of which I continue to be a proud member."
Roddy Dunlop, QC, Treasurer of Faculty, said the suggestion to honour Lady Dorrian with a portrait had been made by Fiona Drysdale, Deputy Clerk of Faculty, and enthusiastically taken up by office-bearers.
"We are delighted Lady Dorrian has accepted our invitiation to commission a portrait of her to commemorate her historic appointment as the first female Lord Justice Clerk," added Mr Dunlop.
"We hope it will be a fitting tribute to her seminal role in the advancement of women in the legal profession in Scotland and beyond."
A timetable for producing the portrait has still to be confirmed.