Author QC takes on Tumbling Lassie role
27 Nov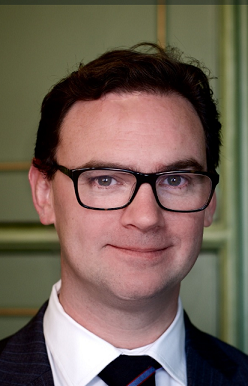 A newly-published author is helping to write a fresh chapter in the story of the Tumbling Lassie, and boosting her fundraising appeal.
Stephen O'Rourke, QC, has pledged one third of royalties from his debut novel, a historical thriller called The Crown Agent, to the appeal.
It is a gesture much appreciated by the Tumbling Lassie Committee, six members of Faculty who have invited Mr O'Rourke to join their ranks.
"We were absolutely delighted about Stephen's offer of the royalties," said Alan McLean, QC, Chair of the Committee.
"In recognition of it, and of the many ways he has supported the Tumbling Lassie appeal over the years, including by speaking at our seminar this year, we have invited him to become a member of the Committee."
Mr O'Rourke said: "I'm delighted to join the Faculty's Tumbling Lassie Committee and look forward to helping raise funds for the projects it supports."
The appeal began in 2015, and has raised around £85,000 for charities at home and abroad which tackle modern slavery and human trafficking. Full details here
Information about The Crown Agent here