We love you BSC Glasgow AFC, we do…
21 Nov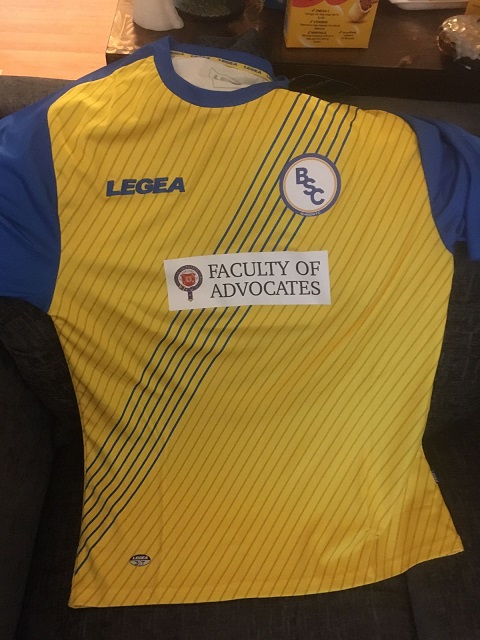 THE beautiful game can dominate discussion at the Faculty, like any other place of work in Scotland. And, of course, arguments rage between fans of different clubs.
Now, however, everyone can join together in support of one team, under the Faculty's banner.
Where your professional clubs might carry the name of a betting company or estate agency on their strips, the yellow and blue shirts of BSC Glasgow AFC are emblazoned with "Faculty of Advocates" and its distinctive crest.
The recently-formed team is part of Broomhill Sports Club in Glasgow, a community club offering football to youngsters from the age of five through to its semi-professional team which has made headlines this season by reaching the third round of the Scottish Cup.
"BSC Glasgow AFC is our Saturday amateur team, made up vastly of players who have been with the club since primary school," said Gareth Laurie, team manager.
"We play in Division 1B of the Foster's Central Scottish Amateur League, and offer a way into adult football for those who can't quite make it to our semi-professional first team.
"The support we have received from the Faculty of Advocates is greatly appreciated. Not only has it provided us with new kit, we think it may be having an effect on the opposition as well - they are a bit frightened to put in heavy tackles, for fear we have someone who will take them to court!!!"