Mentoring scheme gives law student "profoundly inspiring" experience
12 Jun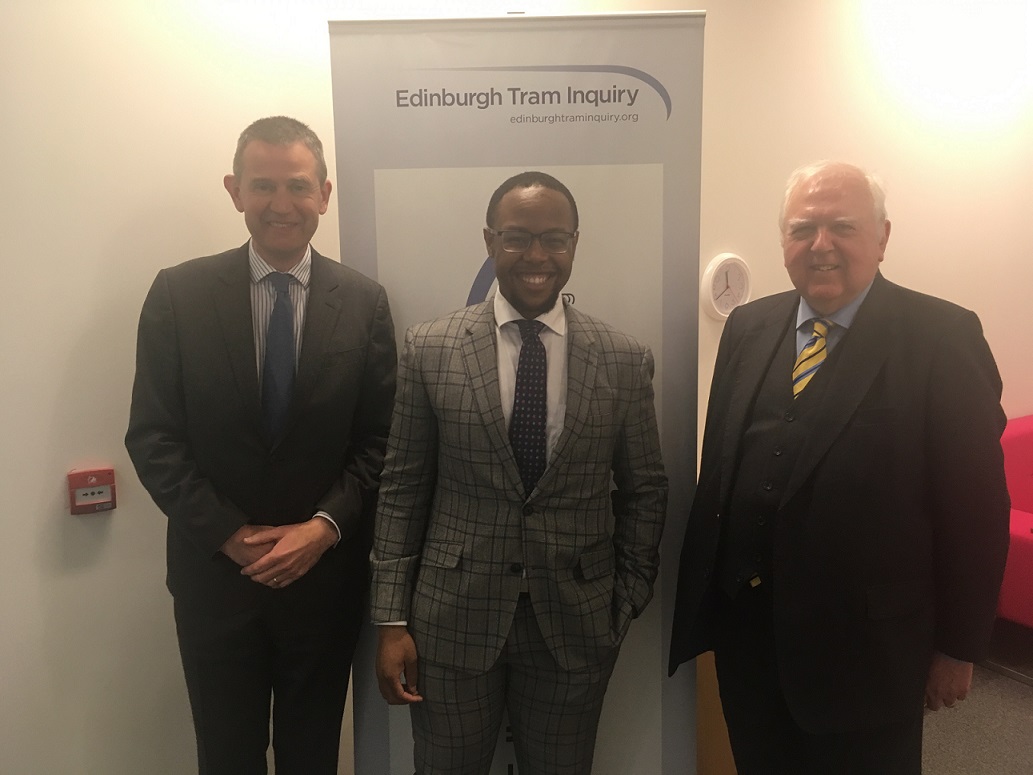 A LAW student has enjoyed one of the experiences of his life during mentoring by a member of Faculty.
Samuel Munyeza was able to meet and chat with Lord Hardie, an architect of the Human Rights Act 1998, as he shadowed Euan Mackenzie, QC, for a few days.
He said it had been a "profoundly inspiring" opportunity.
Mr Munyeza is studying for a law degree at Aberdeen University, which has a mentoring scheme to pair students with a mentor to gain a better insight into their chosen profession.
Mr Mackenzie is a volunteer mentor, and invited Mr Munyeza to Edinburgh for a taste of life as an advocate.
"It was an incredible experience and I was able to have a deeply immersive introduction to the Scottish Bar," said Mr Munyeza.
He witnessed proceedings in the Inner and Outer House of the Court of Session, and took part in training classes held by the Faculty. Also, he visited the Edinburgh Tram Inquiry, chaired by Lord Hardie.
"The opportunity of meeting and talking with Lord Hardie, one of the architects of the Human Rights Act, was the most profoundly inspiring and insightful moment of the internship.
"I'd like to thank the University of Aberdeen, Ampersand Advocates and the Faculty of Advocates for making all this possible. I felt deeply privileged in being able to take part."
Mr Mackenzie said: "I joined the mentoring scheme with a view to 'giving something back', in particular, for law students who might not otherwise have contacts in the legal profession. It was a real pleasure to meet and spend time with Samuel. I found it very interesting learning about the route by which he came to the law and discussing various legal and other issues of the day.
"I found mentoring a very positive experience and have joined up to the University's scheme again this year. I would urge any Aberdeen graduates at the Bar with an interest in mentoring to join up via the University's website. If any member of Faculty would like further details of what is involved, including the time commitment (which is fairly modest), then I would, of course, be happy to speak to them."