New lunchtime talks off to a flyer
12 Jan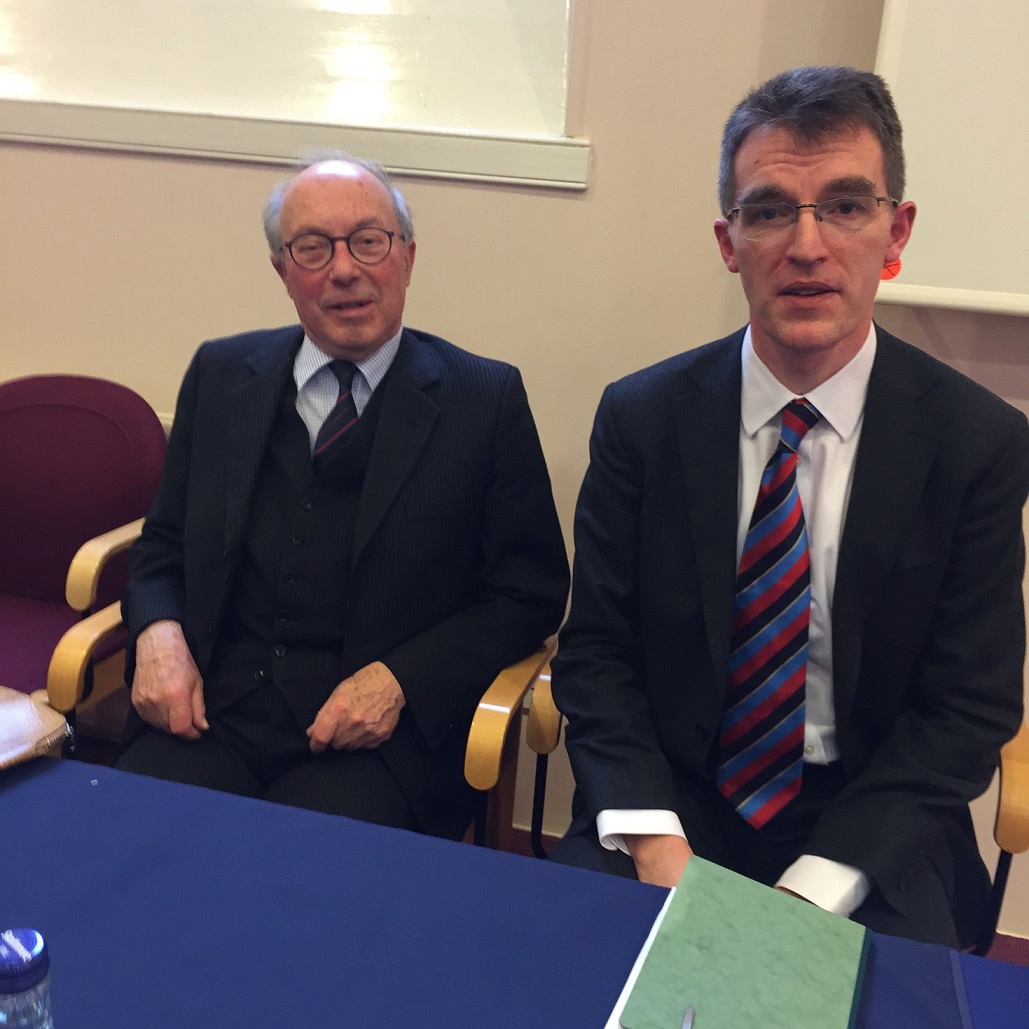 THE Faculty was delighted to welcome one of its most illustrious members, Lord Hope of Craighead, to open a new series of lunchtime seminars.
The series has been instigated by recently-appointed Director of Training and Education, Neil Mackenzie, who explained that the theme was to be talks by members from different disciplines and seniorities "so we might all learn from the wealth of experience at the Bar."
Lord Hope is a former Dean of Faculty, Lord President, and Deputy President of the Supreme Court.
"We are truly privileged to have the benefit of hearing from him today," said Mr Mackenzie.
Lord Hope's talk was titled, 'The best law of any in the world' – was King James right?
He also signed copies of his book, Senior Counsel 1978-1986: Lord Hope's Diaries. Published by Avizandum Publishing, it is the first in a series of books which covers his career.
He said: "I am full of admiration for what Neil is doing in these seminars. We tend to send members out to speak to other people, and doing it within the Faculty is a thoroughly good idea. Any system to help develop understanding of aspects of the law is very important.
"I am very honoured to have set the ball rolling, and I wish it great success in the future."