Madeleine Smith, by Donald Findlay, for charity
15 Feb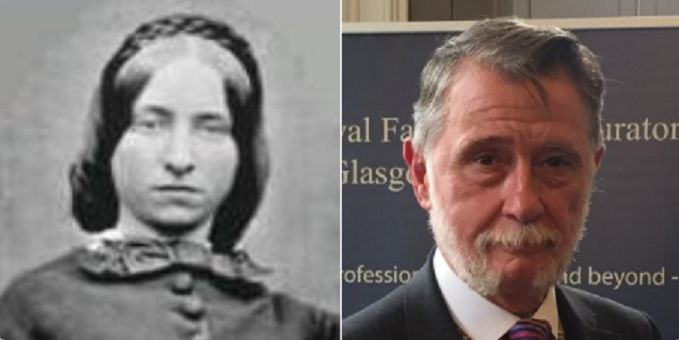 SHE is one of the most notorious figures from Scotland's criminal past, and he is one of the country's most renowned lawyers of modern times.
Together, Madeleine Smith and Donald Findlay, QC, make a potent mix, which it is hoped will raise hundreds of pounds for charity.
Mr Findlay has developed a one-man show, "Madeleine Smith – did she or did she not?", based on the 1857 trial of Smith for the murder, by arsenic poisoning, of her lover, Pierre Emile L'Angelier.
Controversy still rages over the jury's not proven verdict which allowed Smith to walk free.
Mr Findlay has agreed to give a special performance of the show for The Merchants House of Glasgow, a major charitable institution established in 1605 which awards more than £700,000 a year to deserving charities and individuals in the city and beyond.
"We are indebted to Donald for kindly and generously agreeing to give the performance," said Frances McMenamin, QC, his colleague at the Scottish Bar and a director of The Merchants House of Glasgow.
"I've seen him do the show twice and it really is magnificent."
So, Mr Findlay, did she, or didn't she?
"The story of Madeleine Smith has all the ingredients of a classic Victorian melodrama," he said.
"Would-be genteel Glasgow society; Victorian morality; the chaste maiden; the greedy villain who stole her virtue; death by poisoning; a dramatic High Court trial; a verdict which divided and still divides opinion; a subsequent and bizarre twist.  Did she do it?  As the mortal remains of Madeleine and Emile rest in their respective graves in America and Glasgow, they know the answer.
"I believe I too know the answer.  On 20 April in The Merchants House of Glasgow, you will have the opportunity to decide for yourselves and reflect upon why a love affair which took place in the 1850s can help to raise money for good causes in the city where it took place."
For full details of the event, supported by the Faculty of Advocates and the Scottish Criminal Bar Association, and ticketing, see https://www.eventbrite.co.uk/e/madeleine-smith-did-she-or-did-she-not-by-donald-findlay-tickets-42898161556