No mystery about success of Faculty crime writing event
11 Sep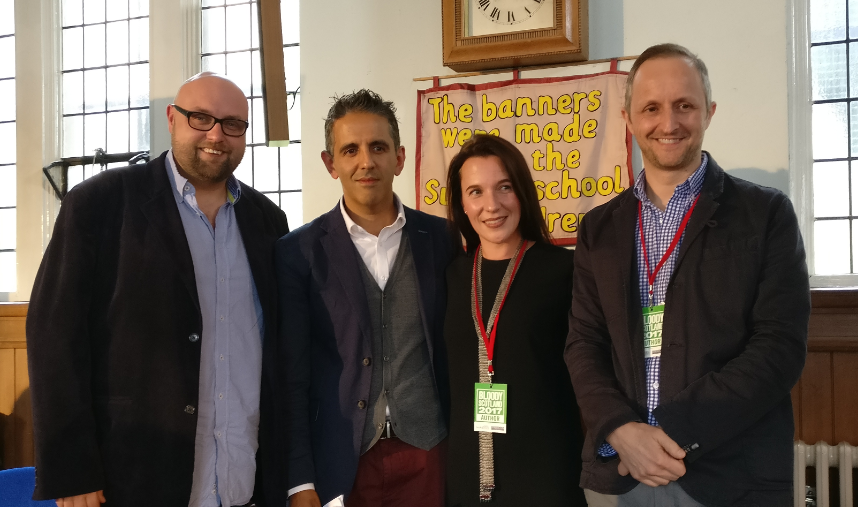 THE Faculty's first sponsored event at the Bloody Scotland international crime writing festival has received rave reviews.
The event involved Laura Thomson, Advocate, cross-examining three lawyers turned crime writers on how they ensure accuracy in their portrayal of court proceedings.
Imran Mahmood, from Liverpool, Steve Cavanagh, from Belfast, and GJ Moffat, from Kilmarnock, were the writers in the witness box at the sell-out event in Stirling.
"It was fabulous!" said Ms Thomson.
"I have never done anything like this before and it took me right out of my comfort zone, but the authors were charming and great company. The event went without a hitch, and the audience was so receptive. I loved every minute of it."
She added: "I very much hope that this is the beginning of an ongoing relationship between the Faculty and Bloody Scotland, and also between the Faculty and crime writers. It would be great if they drew on the Faculty as a resource when they are researching how they should paint courtroom scenes that are legally and procedurally 'correct'. "