Faculty talk a "treat" for Lady Justice Arden
30 Oct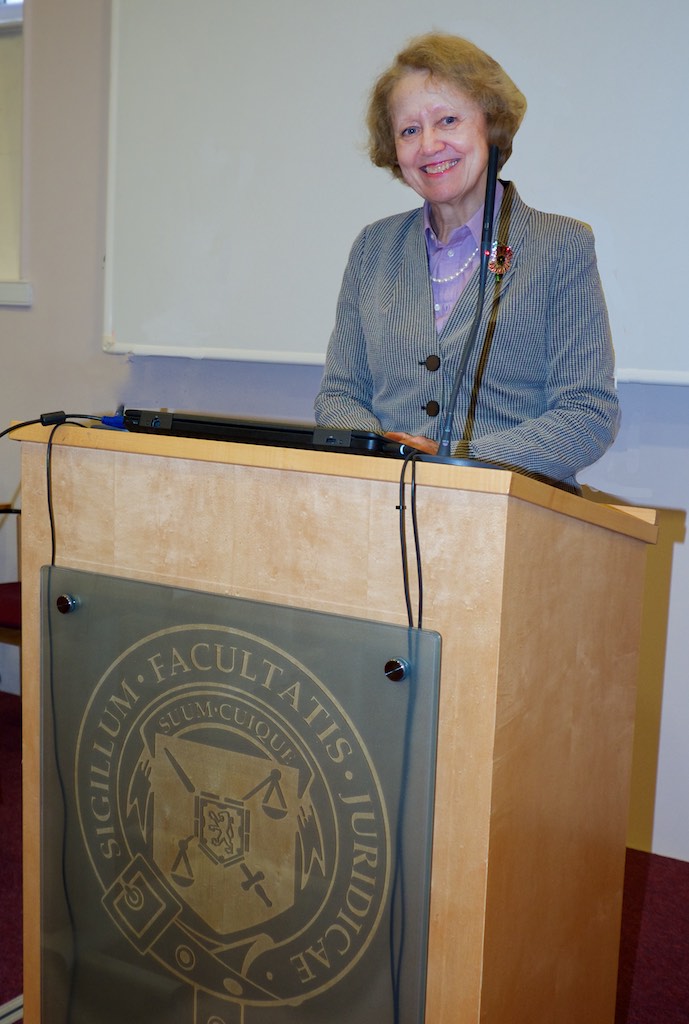 MEMBERS of Faculty and guests have enjoyed a talk on international judicial dialogue from an expert in the field, the Court of Appeal's Lady Justice Arden.
As Head of International Judicial Relations for England and Wales, Lady Justice Arden liaises with courts around the world and has travelled extensively to meet judges in other jurisdictions.
Before setting out on her latest trip, to India, she was happy to make the relatively short journey to Scotland to talk about her work.
"I was delighted to receive the invitation and it is a treat to come to Edinburgh," Lady Justice Arden said.
"I was very pleased to see such interest in international work in the questions that were raised. I regard it as important that the judiciaries of the UK work together in this area."
In her talk, Lady Justice Arden identified two principal purposes of international judicial relations.
"First, attendance at an international conference may be beneficial for judges and give them the opportunity to learn how other jurisdictions deal with problems which they also face. Common problems may, for instance, arise in EU law, human rights, terrorism, medical law and refugee law. Learning from other people's systems is instructive, and the information  cascades down the judiciary," she said.
"The other principal purpose is to influence. When we provide the benefit of our experience to judiciaries in developing countries or newer democracies, we hope that they may too appreciate the importance for society of having an independent judiciary and having the rule of law. We hope that what we do leaves behind an influence on how they act in the future.
"It is always good to talk…learning is a two-way process. Overall, we learn to do a better job at home when we have these international meetings of judges and engage in stretching of the mind."