US students "thoroughly enjoy" Parliament House visit
25 Jul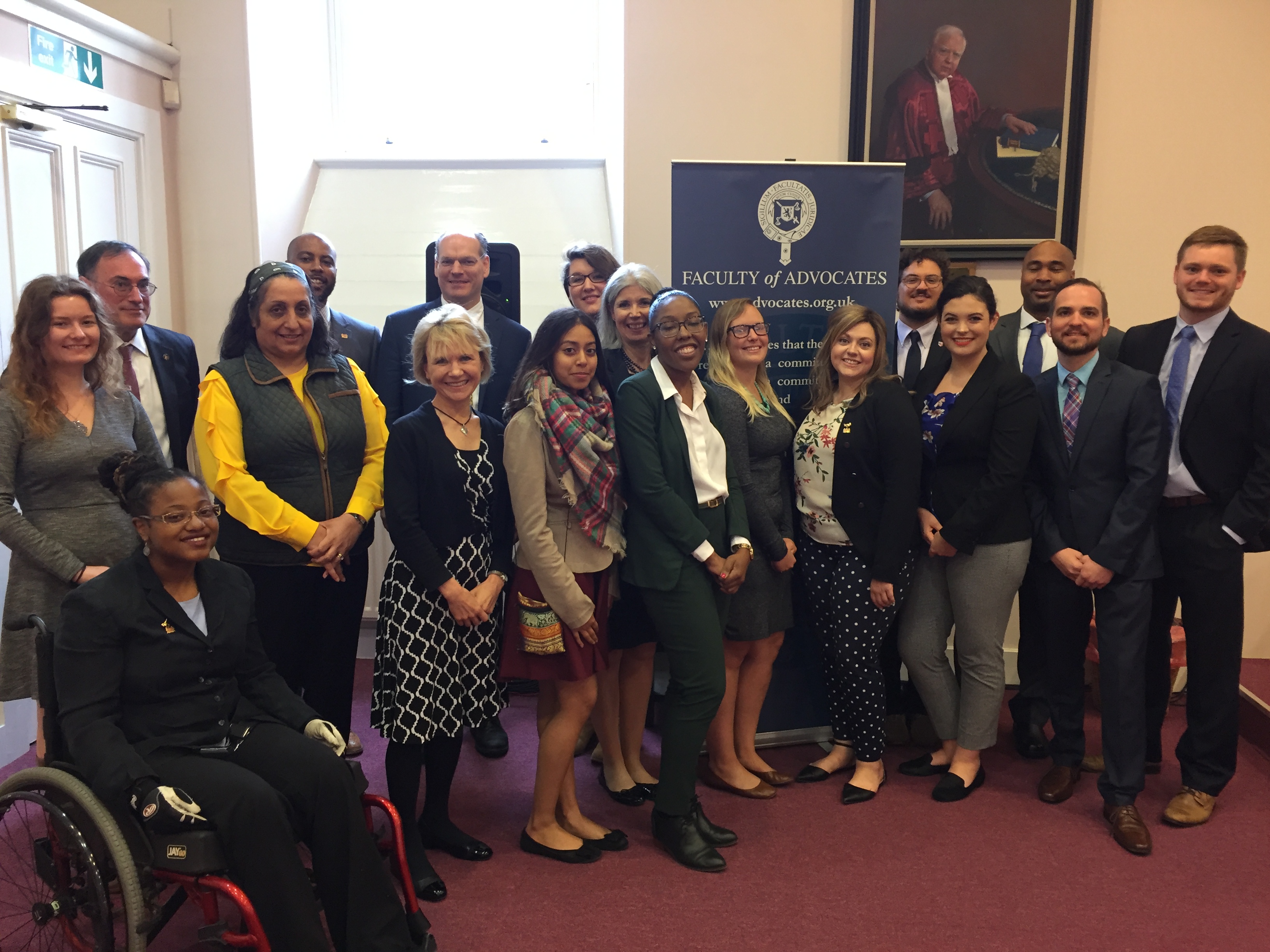 A GROUP of students from the United States has enjoyed a visit to the Faculty to help them learn about the Scottish justice system.
The visit was part of the Summer Abroad Program run by the law schools of the University of Baltimore and the University of Maryland, in partnership with Aberdeen University.
The programme is designed to give students an insight into the laws of another country, and a new perspective on the American legal system.
"The students thoroughly enjoyed their time at Parliament House," said Professor Diane Hoffmann, of the University of Maryland School of Law.
Mark Lindsay, QC, gave a short introductory presentation about Parliament Hall and the Faculty, before two members of the junior Bar, Vinit Khurana and Craig Findlater, covered medical negligence and the criminal process.
"The lectures were both interesting and informative," added Prof Hoffmann.
"As the students are studying both Comparative Health Law and Comparative Crime and Punishment, the presentations on medical negligence and the criminal trial process in Scotland nicely complemented what they are learning in their classes.
"Hearing about the role of advocates in both the civil and criminal processes from the advocates themselves gave the students a better understanding of how the law works in practice."