Tradition of Faculty calling ceremony captured on camera
14 Jul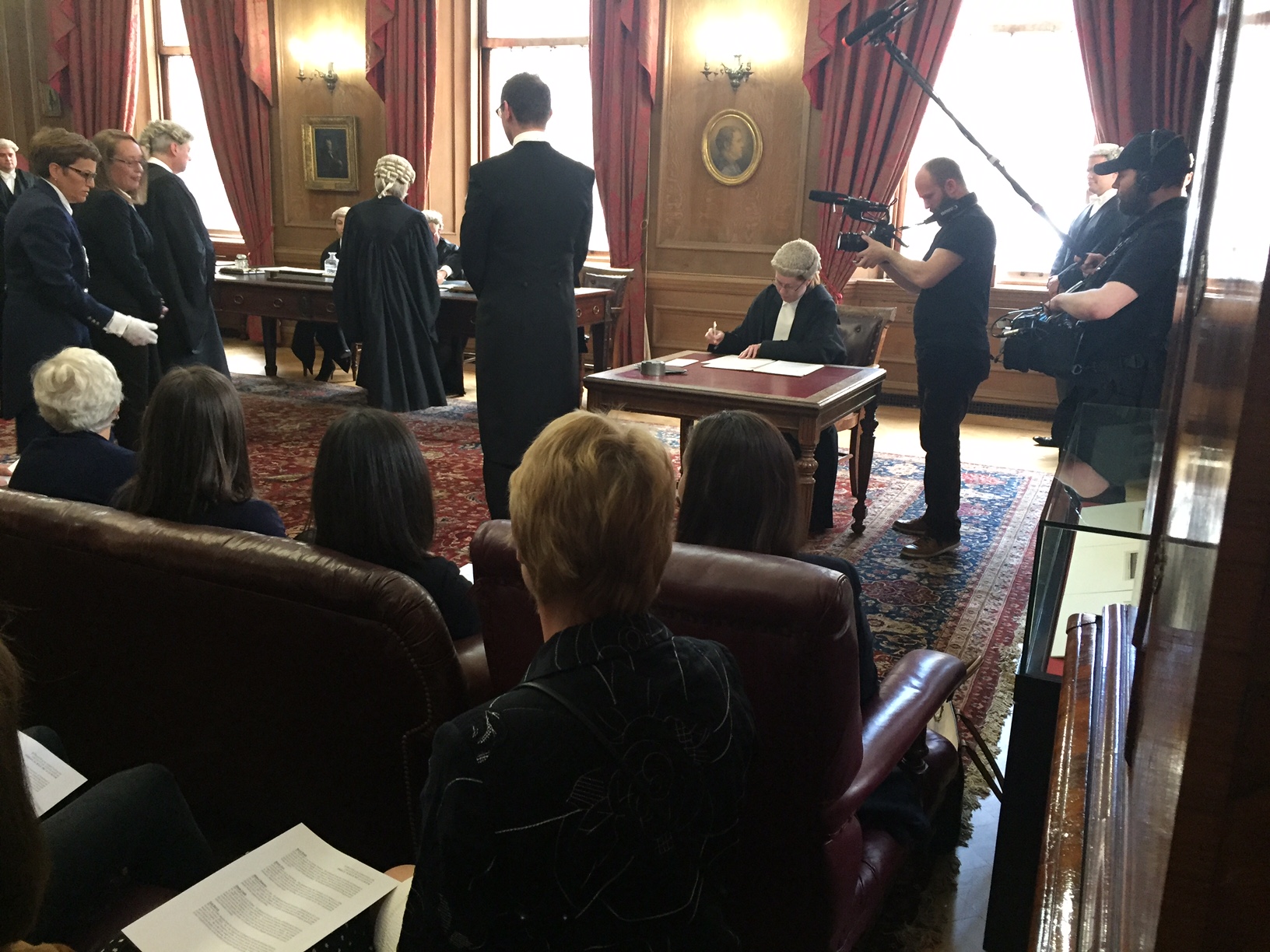 TRADITION was given a modern twist as five new members were welcomed to the Faculty.
The calling ceremony had its time-honoured two parts – admission to the Faculty before the Dean and other office-bearers, followed by the swearing in as an officer of the court by a Senator in the Outer House.
But on this occasion, the event was recorded by a film crew. It will be part of a short documentary showing life and work at the modern Scottish Bar, which it is hoped will interest and inform the public at large and help attract future generations of advocates.
Gordon Jackson, QC, Dean of Faculty, said: "The Faculty is centuries old but we are constantly adapting to changing times while preserving our traditions and independence. We want the public to see behind the wig and gown, and thought a brief documentary would be a good way of doing this, and where better to start than new advocates being admitted?"
The five new members are:
David Welsh – He grew up in County Durham and is a graduate of Edinburgh University and Glasgow University. He trained as a solicitor with Turcan Connell in Edinburgh, qualifying in 2012, and became Senior Solicitor in the firm's tax and trusts department. He qualified as a solicitor in England and Wales in 2014.
Kirsty Tyre – She is from Edinburgh and attended St Andrews University and Edinburgh University. She qualified as a solicitor in 2013 with CMS Cameron McKenna, and prior to commencing devilling, she held a position in the firm's professional indemnity dispute resolution team.
Michael Dempsey – He is from Ayr, and graduated from Strathclyde University, with the degree of Bachelor of Arts in 2011, and the degree of Bachelor of Laws in 2013. He trained as a solicitor with MacRoberts in Glasgow and qualified shortly before setting out on a career at the Bar.
Simon Crabb – From Ardgay, he attended Strathclyde University and the Complutense University of Madrid. After working for the Crown Office and Procurator Fiscal Service, he spent four years, from 2012 to 2016, in conflict zones in Colombia with Peace Brigades International and Lawyers Without Borders Canada.
Paul Harvey – He holds degrees from Glasgow University and the European University Institute, Florence. He is an English-qualified barrister, and worked for nearly ten years in the Registry of the European Court of Human Rights in Strasbourg, followed by a period in the litigation division of the Scottish Government Legal Directorate.