Pakistan's largest Bar Council pays a visit
01 Aug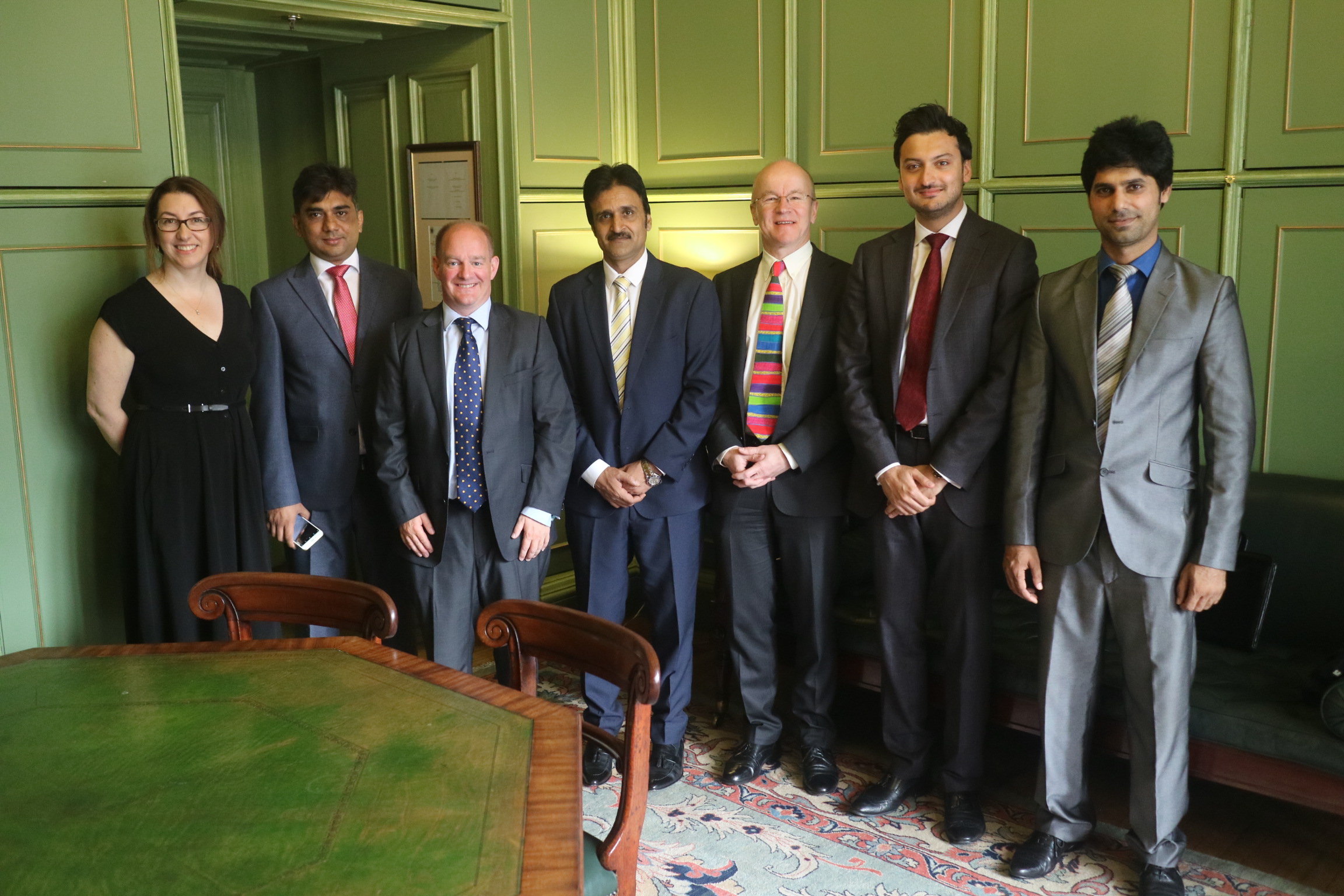 Members of the Punjab Bar Council, the largest Provincial Bar Council in Pakistan, visited the Faculty to discuss the training and education of advocates in Scotland and Pakistan.
The Punjabi delegation was received by the Vice-Dean Angela Grahame QC, Mungo Bovey QC, Professor David Parratt and Usman Tariq, whose family is from the Punjab region of Pakistan.
Based in Lahore, the Punjab Bar Council attracts more than 100,000 Advocates as its licence holders and its main functions are to promote and suggest law reforms and to safeguard the rights, interests and privileges of practising lawyers.
The delegation consisted of Advocate Rana Intezar, Chairman of the Legal Education Committee in the Punjab Bar Council, Saif ur-Rehman, Chief Coordinator of the Legal Education Committee between 2015-17 and Advocate Fahad Iqbal. Members of the Punjab Bar Council exchanged views with their Scottish counterparts on the training of Advocates, including the use of digital media as a tool for development.    
David Parratt, Director of Training & Education at the Faculty, said:
"We were delighted to welcome the representatives of the Punjab Bar to Faculty and we had very fruitful discussions about advocacy training techniques, particularly with the challenges that they face in terms of numbers and logistics. We hope that this is just the start of a longer relationship and that we can materially contribute to assisting the Bar in developing its own sustainable advocacy training programme."
Rana Intezar, Chairman of the Punjab Bar Council's Legal Education Committee, said:
"We really appreciate the efforts and hospitality advanced by Mr Parratt and Mr Tariq. The discussion with them was really valuable and helpful. The cooperation offered by them regarding improvement of the legal education system of Pakistan, and the idea of setting up a pre-enrolment programme is much appreciated. We hope to see you again soon.