New Vice-Dean is Angela Grahame, QC
12 Jul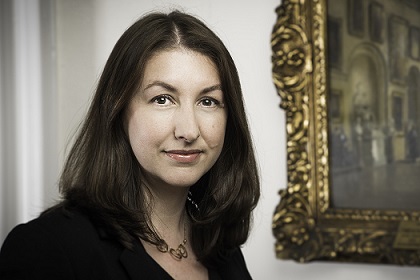 The new Vice-Dean of the Faculty of Advocates is Angela Grahame, QC.
Ms Grahame won an election with fellow senior counsel, Roddy Dunlop, QC.
The post became vacant on the appointment of Gordon Jackson, QC, as Dean of Faculty.
Ms Grahame said: "I am honoured to have been chosen by so many of my colleagues and will do my best for all in the Faculty.  I aim to support the Dean and to share our expertise in helping the Faculty to maintain the highest standards and to build on its work in being inclusive and open.
"Having taken time off for a family and overcome illness, I am delighted that such things are no barrier to success at the Faculty."
Ms Grahame  was admitted to Faculty in 1995 and took Silk in 2009. Her principal areas of practice include personal injury, clinical and professional negligence, and public inquiries. She appeared in both the Vale of Leven Hospital Inquiry and the Fingerprint Inquiry. She served as an Advocate-Depute from 2003 to 2007, and has lectured at Edinburgh University on criminal and civil advocacy.
She becomes the fifth woman to hold an office-bearer post in the Faculty, following Dame Margaret Kidd, Lady Stacey, Susan O'Brien, QC, and Dr Kirsty Hood, QC.