Support from Faculty in drive to cut youth homelessness
18 Feb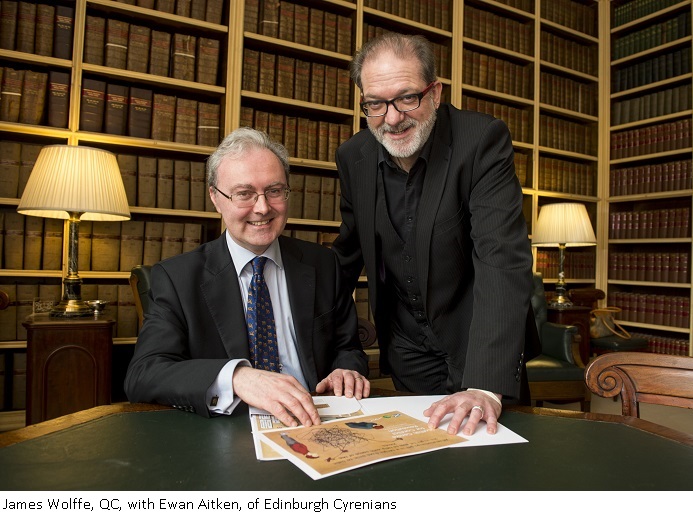 The Faculty has become a supporter of a charity which aims to help families overcome conflict and tackle the scourge of youth homelessness.
Every year, 5,000 young people in Scotland find themselves homeless because of family relationship breakdown, and Cyrenians' Scottish Centre for Conflict Resolution (SCCR) works to bring about change.
The country's first ever national mediation resource centre, SCCR promotes and supports best practice in mediation, family conflict resolution and early intervention. 
James Wolffe, QC, Dean of Faculty, is one of the keynote speakers at an SCCR conference, "Stop. Talk. Listen. Challenging the Culture of Conflict in Society."
Mr Wolffe said: "The vision of the Scottish Centre for Conflict Resolution is to change the culture of conflict in our society. In particular, the Centre seeks to reduce family conflict and help young people avoid homelessness because of family breakdown. That is an aim which we can all share, and which the Faculty is glad to support."
He added: "The Faculty of Advocates has been in the business of dispute resolution for over 400 years. Advocates are trained in skills which may be effectively deployed not only in the courtroom but also in other methods of dispute resolution. Mediation and other methods of alternative dispute resolution have increasing importance in our justice system - and, more broadly, in seeking to address conflict in our society - and I look forward to the Faculty playing its part in these developments."
Ewan Aitken, CEO Edinburgh Cyrenians, said: "The SCCR is nearly a year old and this is our fifth national conference. Over that time we've seen commitment from Government and other organisations in the field. However, there is much to be done and we cannot do it alone. We're delighted with the backing of the Faculty of Advocates and hope this is the springboard to others pledging to bring about real and lasting change for Scotland's young people and families.
"Conflict as a way of life has become normalised yet it is not the normal way of nurturing and growing human relationships. It happens in all our lives for a myriad of reasons, sometimes with minimal consequences but at times its impact can be devastating and debilitating, making life seem impossible and the future impenetrable."
The conference is being held in Edinburgh today (Wednesday, 18 February.)
Further details about it and the Centre's work can be found at http://scottishconflictresolution.org.uk/